Have you bought a van already and looking for the best camper van conversion company near where you live?
There are actually quite a lot of campervan conversion companies here in Australia, which I was a little surprised about.
Whether it's a huge LWB super high roof Mercedes-Benz Sprinter van, or a 20 year old Mitsubishi Delica 4×4, either can be converted into a campervan.
Some are full off-grid liveable vehicles with toilet, shower, solar power and all. While some are more weekend getaway types with room to sleep, cook and relax, but without the expensive creature comforts.
The benefit of having a custom campervan conversion is that 1) you control what gets put into your van based on what's important to you (and your budget) and 2) you don't have to do all the work!
You can employ a van conversion company almost anywhere in Australia, and they'll work with you to understand your vision, and make it a reality.
Some of these companies also provide campervan conversion kits, so that you can DIY your campervan fitout; but all of the companies I've listed below provide custom van conversions. Where they take your ideas of what you'd like in a van (or the van layout you've designed yourself), combine it with their experience and expertise, and create a personalised van that is perfect for you.
And it doesn't seem to matter too much what type of van you have; you can find sprinter van conversion companies or VW camper conversions around Australia.
NSW
Jacana Motorhomes
Jacana Motorhomes do everything from your humble campervan conversion, right through to large motorhomes and corporate vehicles.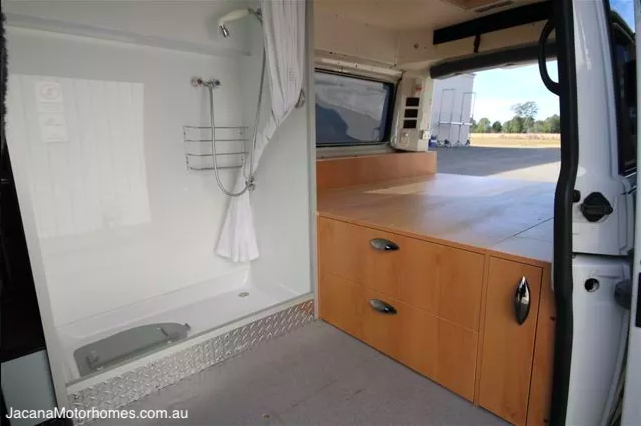 Based in Taree NSW, you can see lots more examples of their work over on the Jacana Motorhomes website.
Roaming Wild Campers
Roaming Wild Campers are campervan conversion specialists and if you follow them on Instagram, you will already have seen photos of their amazing van conversions.
With unique storage ideas and customised decor, these vans really are a home on wheels for their owners.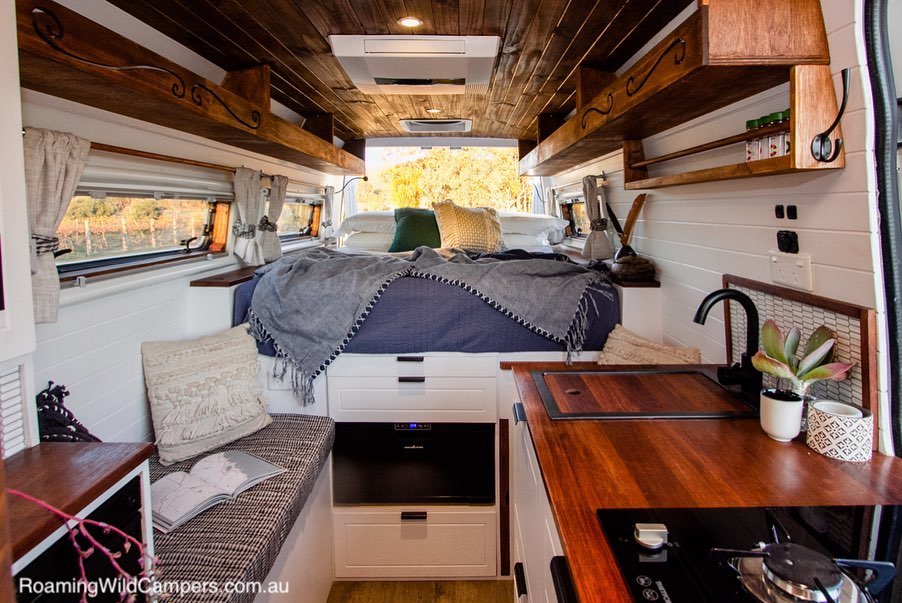 Based in Mudgee NSW, you can see more on their website: Roaming Wild Campers or on their Instagram.
Xcentrix
Xcentrix is based on the Tweed Coast in NSW and specialises in high end custom campervan conversions and executive transport.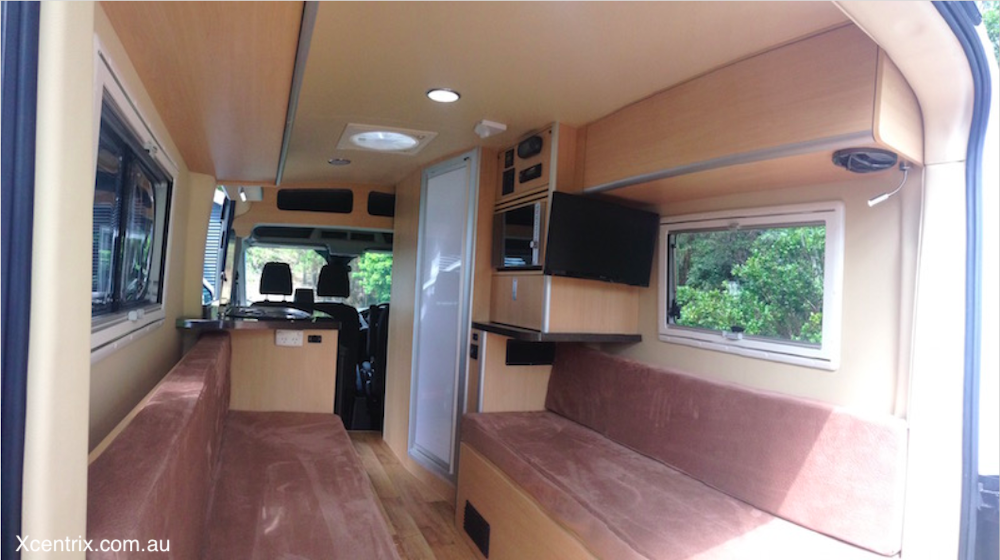 They've got quite an extensive gallery of previous custom conversions over on the Xcentrix website.
VanGo
Started by Mark after he got so many questions about his own campervan conversion, this company based in Brookvale specialise in custom conversions and fitout.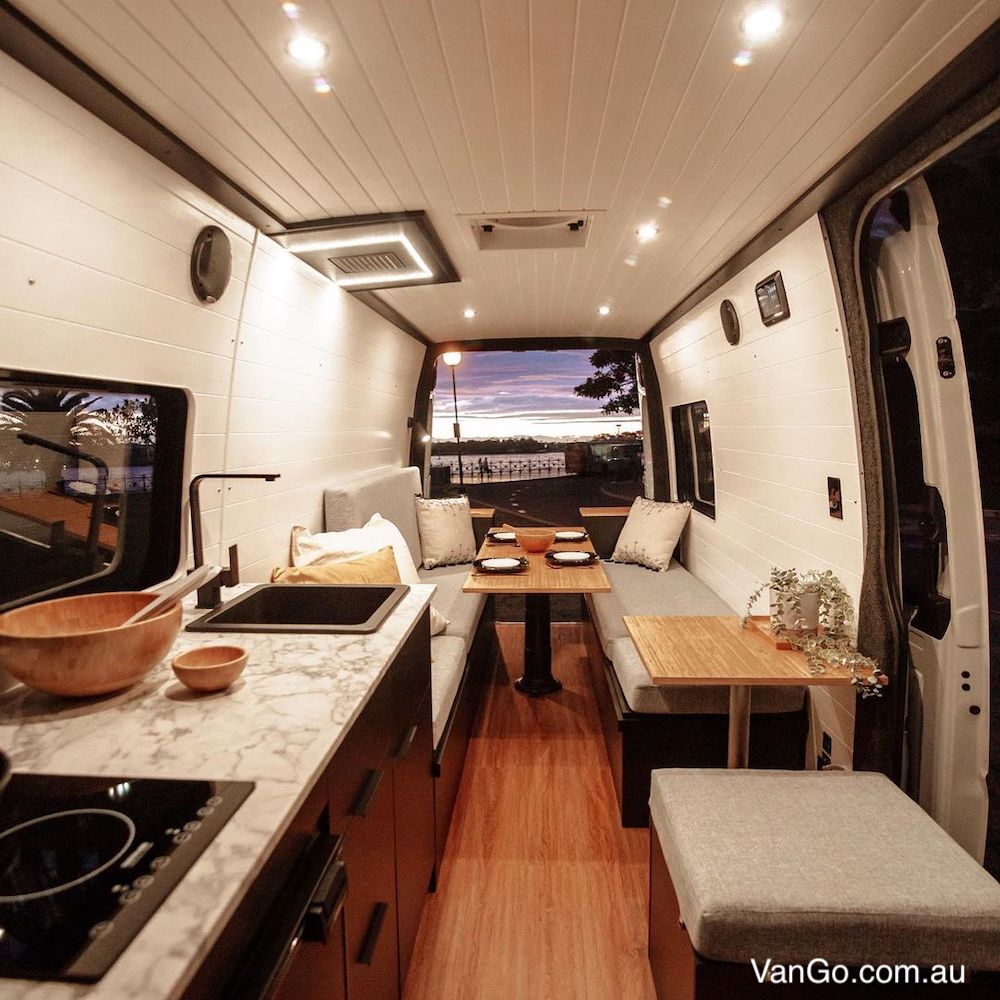 See some of these camper conversions on the Van Go website or over on their Instagram.
Camper Craft
Camper Craft in Gosford have a range of campervan conversions that they manufacture, while also doing custom conversions if you already have a vehicle.
For a their latest campervan stock, and examples of their campervan conversions, see the Camper Craft website.
Insight Van Conversions
Cam runs his Insight Van Conversions from a workshop in Newcastle and provides custom van conversions.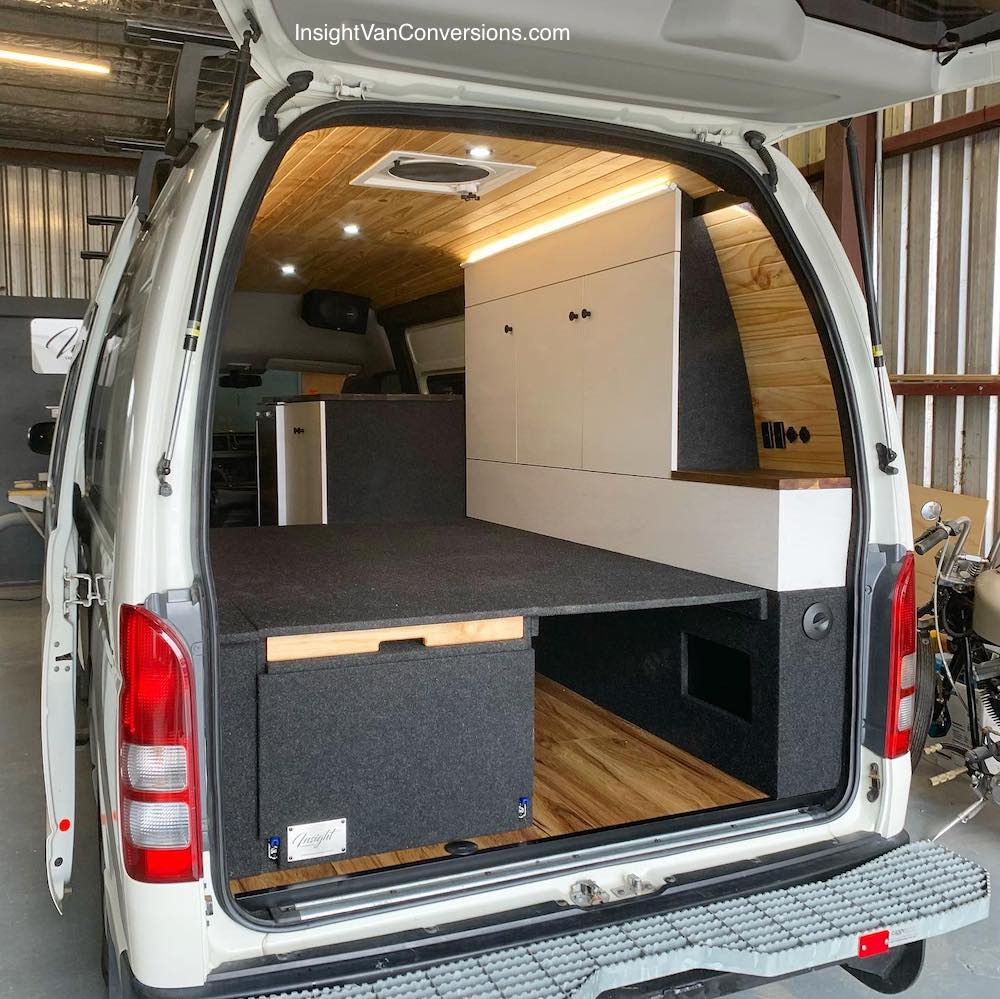 The Insight Van Conversions website shows you lots of examples of Cams campervans as well as his Instagram.
South Coast Van Fitouts
Callum and Chris started their business over a few beers… where some of the best ideas are formed!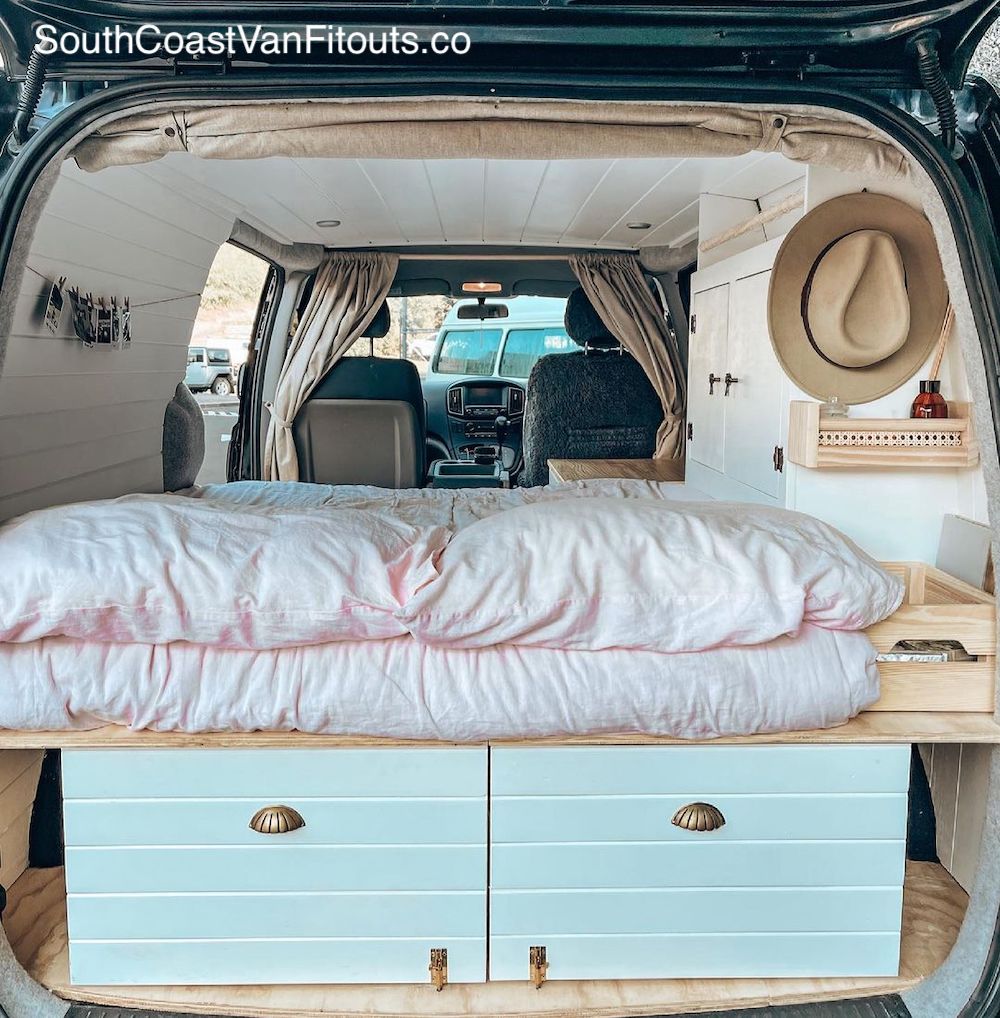 If you have a look at their Instagram account you can see that they have a real knack for creating lovely campers with bespoke touches.
South Coast Van Fitouts website
VIC
Blackbird Camper Co
Andrew and Jamie converted their first van, a Toyota Hiace, in their apartment carpark and the business has built on from there. In their own words:
Blackbird Camper Co. was born out of desire to combine our woodworking, art and design skills to create unique, quirky yet beautiful vans for others to make amazing memories and explore the magic of Australia!
You can see examples of their amazing work on their website.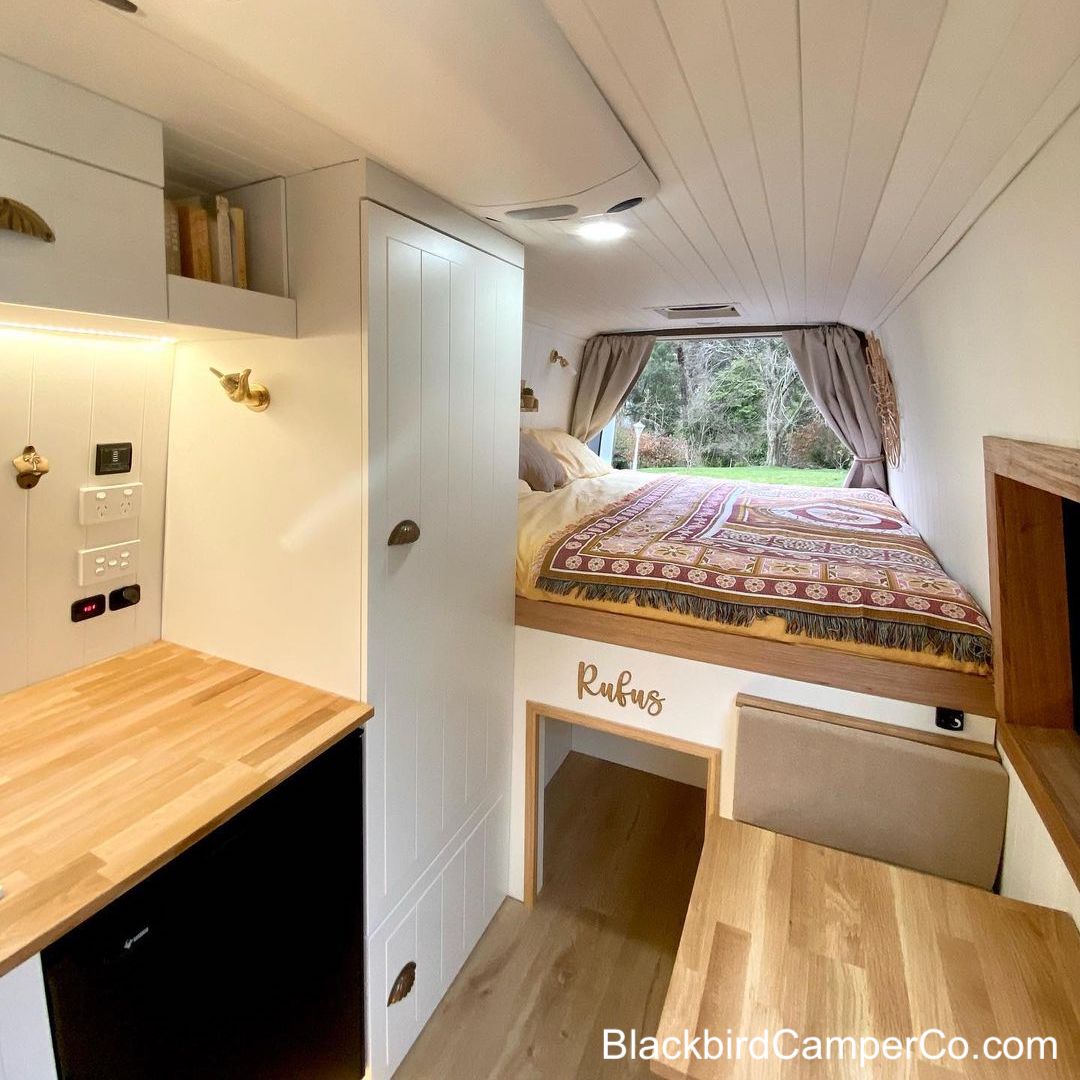 Built for Adventure
This little company, based in Torquay, goes through a consultative process with any new client to get their ideas and desires on to paper.
And you'll see from the examples on the Built for Adventure website or their Instagram, that they do a great job of converting those ideas into something beautiful and functional.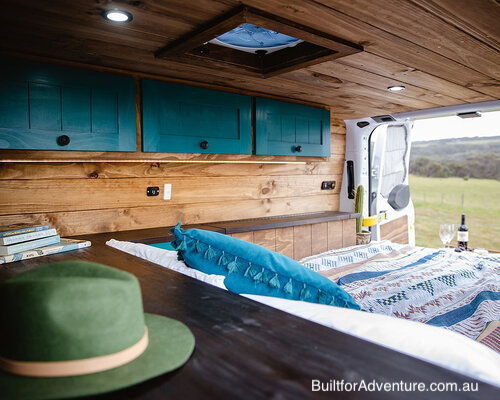 Van Life Fitouts
The team at VanLife Fitouts are an experienced bunch, with loads of knowledge about van life and converting a campervan.
They can help you to design and build your perfect camper van.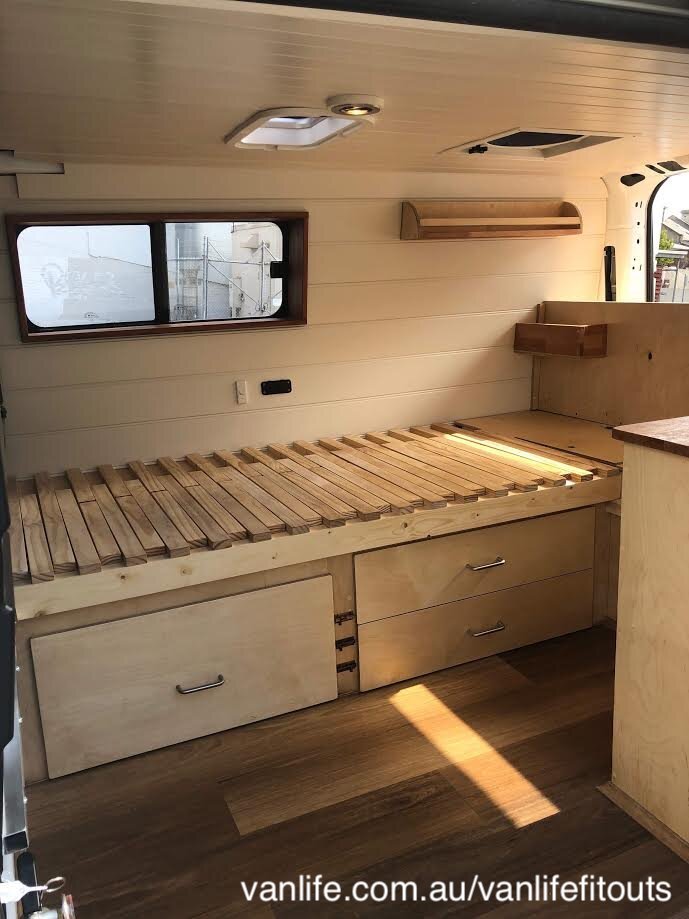 https://www.vanlife.com.au/vanlifefitouts
QLD
Gold Coast Campervan Conversions
Beautiful customised camper van conversions. Just have a look at the Gold Coast Campervan Conversions website to see what they have previously completed.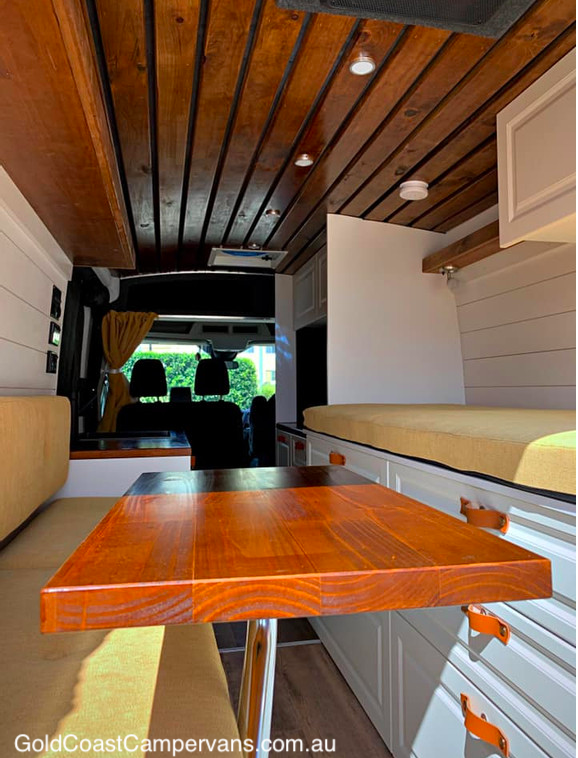 Southern Spirit Campervans
Southern Spirit Campervans are a Brisbane based company that do full and part campervan conversions, removable conversions, as well as have an online shop with van parts for those that are doing their own DIY van conversion.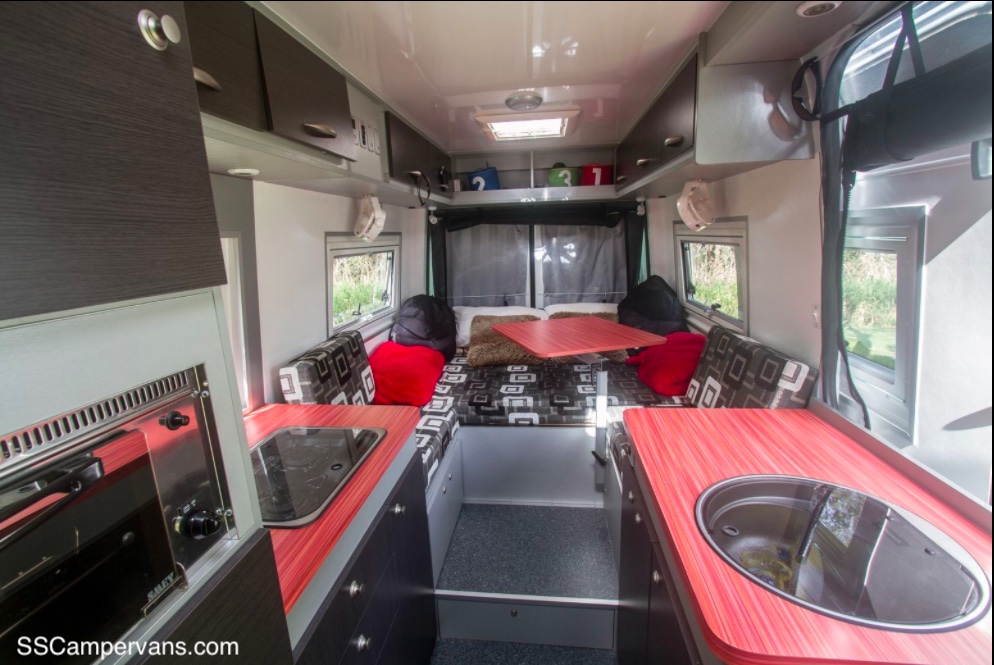 See the Southern Spirit Campervans website for all the details.
Wanderlust Campers
The team at Wanderlust Campers pride themselves on creating luxury camper van conversions that feature premium materials chosen for their aesthetic and superior performance.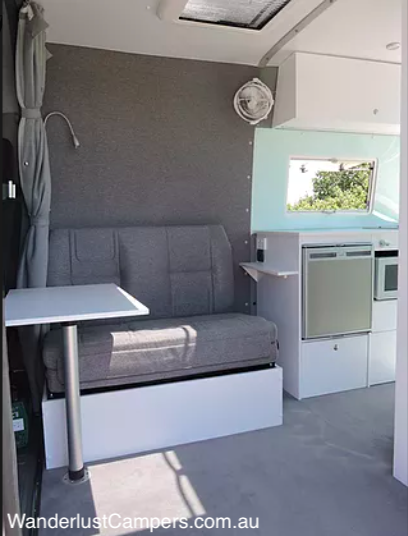 Tiny Home Campers
Phil, the owner of Tiny Home Campers, lived in a van himself, so he knows what's needed to make van life comfortable.
Couple that with his great design and you've got a recipe for amazing tiny homes.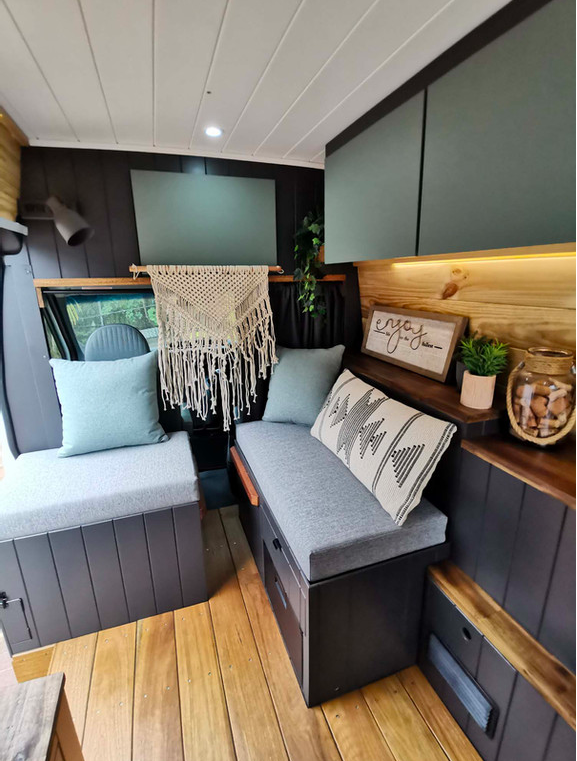 Check out his work for yourself on the Tiny Home Campers website.
Red Dog Campers
This family owned and operated business specialises in full custom built camper vans.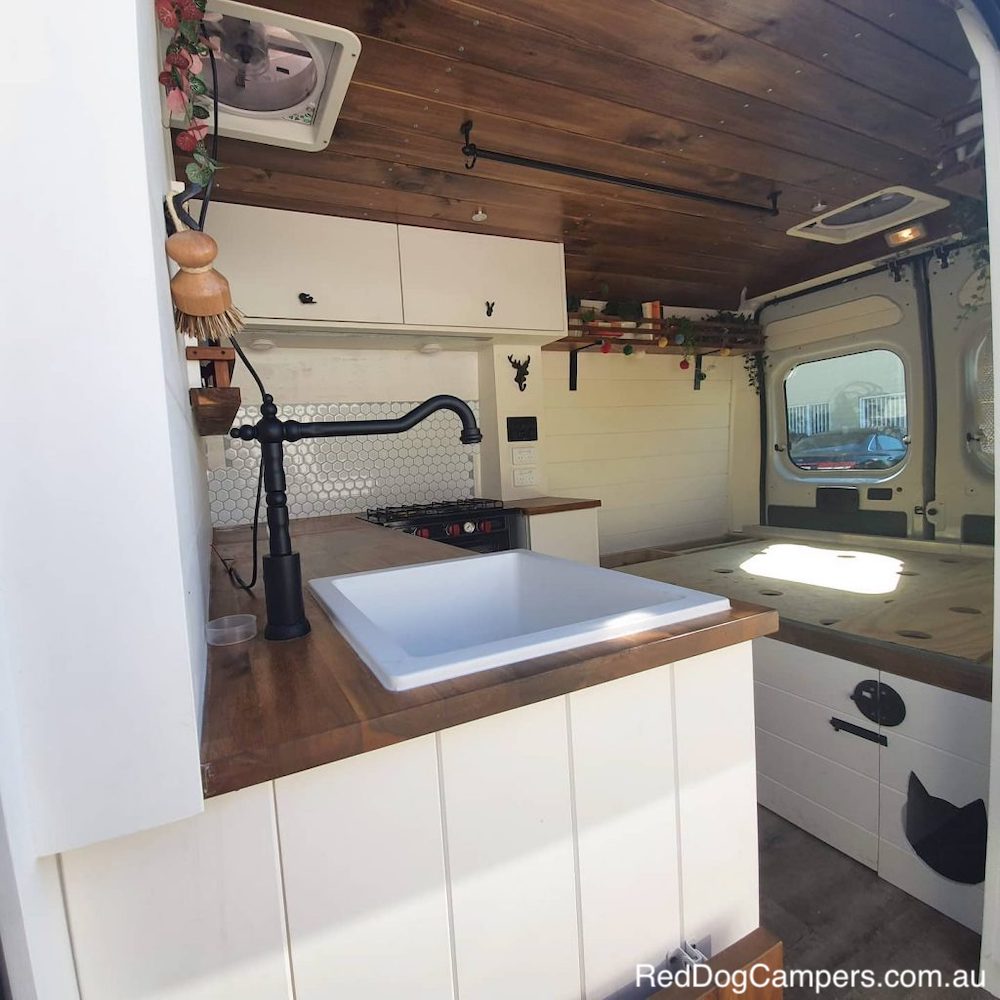 You can see examples of their portfolio on the Red Dog Campers website.
SA
The Campervan Man
After travelling around Australia in his own camper van conversion for 2.5 years, The Campervan Man knows what makes van life around Australia comfortable.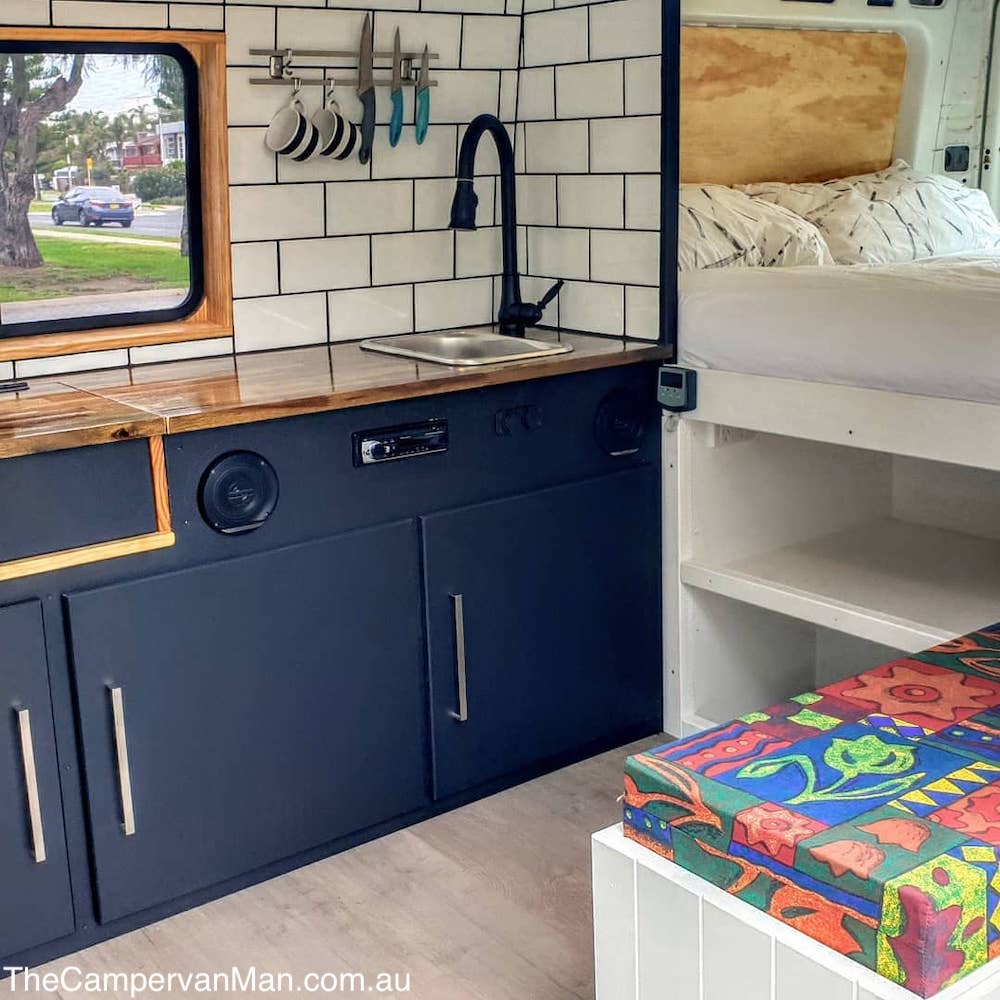 The Campervan Man website and Instagram
WA
Dove Camper Conversions
Dove Camper Conversions has been around since 1968, they do full conversions on your own vehicle, or have stock available for purchase right now.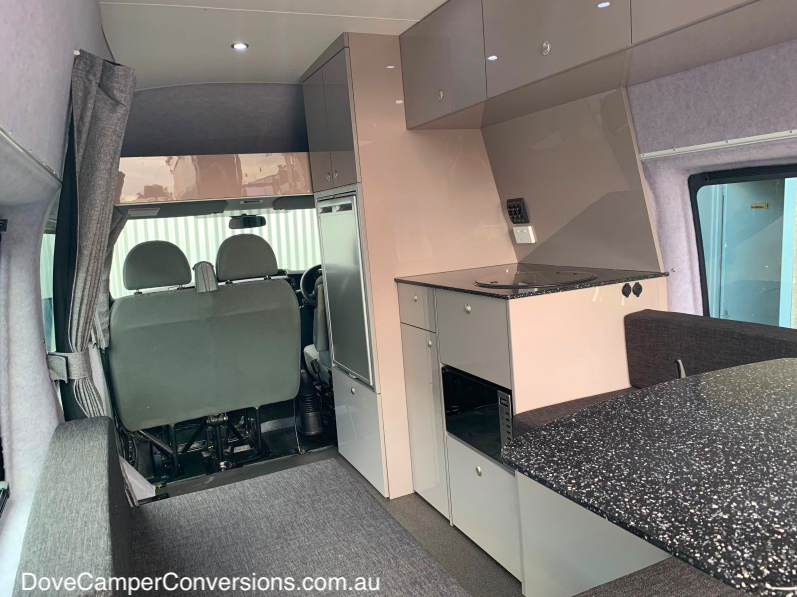 Dove Campervan Conversions – Welshpool WA
Go Explore Vans
Go Explore Vans (Perth) specialise in converting vans into your own personalized home. You can see their previous conversions over on the Go Explore Vans website
TAS
AHA Motorhomes
Andrew has over 15 years experience in joinery and has been specialising in custom built campervans and motorhomes.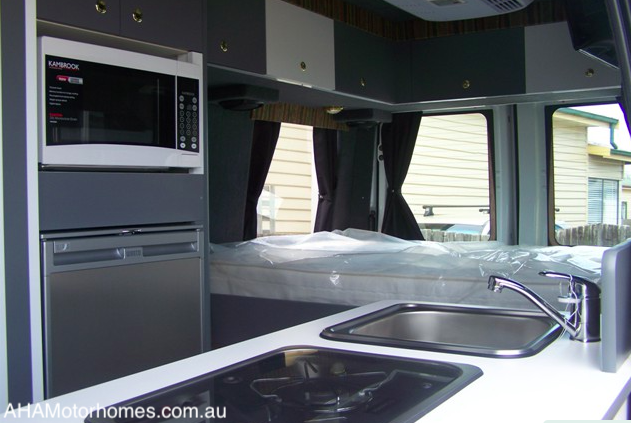 If you haven't found the right van for you yet, our article on the Best Vans for Converting to a Campervan may help.
Save these Camper van conversion companies Australia to Pinterest.