Toyota Hiace Campervans – are they a good choice for a camper van?
As I do more and more research about vans and campervans here in Australia, there is no doubt that one of the most popular vans used for converting into a camper van, is a Toyota Hiace.
The Toyota Hiace makes a great camper van, and many people have been converting these vans for years due to their reliability, ease of getting parts and service, fuel economy and size.
And since they're such a popular vehicle here in Australia, there is quite a lot of stock to choose from, and they have a good reputation so they're readily bought and sold.
Whether you're a back packer looking for a vehicle to take you and your mates around Australia for 6 months, or a couple wanting a small home on wheels to take away on holidays, the Hiace is a great choice.
A new Toyota Hiace campervan costs from $51,000 to $61,000 for a bare van, and about $85,000 for an already converted Toyota Hiace camper van.
A used Hiace campervan ranges in price from $16,000 for a 1994 model, to $50,000 for a 2015 model.
But of course price will vary greatly based on the amenities in the van, how well it's been converted and looked after, the number of kilometres on the clock and of course, the condition of the vehicle.
This article contains affiliate links where we may receive a commission if you choose to buy from them. Please see our Affiliate Disclosure for more information.
Where to buy a Toyota Hiace camper van already converted
If you're looking for a brand new van that's already been converted, you have couple of options.
There aren't a whole lot of campervan manufacturers that consistently produce a particular model of campervan on the Hiace. But there are a couple:
Jacana Hiker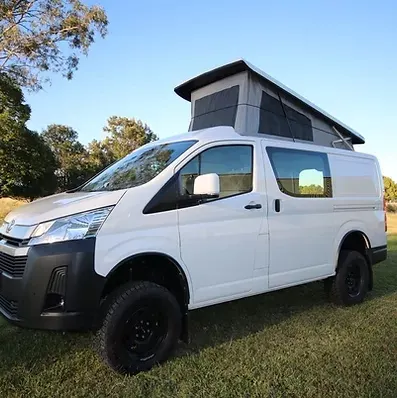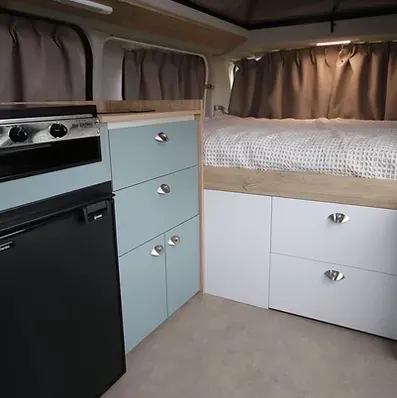 This video takes you through the main features of the van and gives you a good sense of the size:
I really like this one! Jacana have given this van a polished looking interior and it really looks comfy and cozy.
Talvor Hitop
You really do need that increased roof height in the Hiace, and this permanent fibreglass roof makes a big difference to the interior space.
Talvor Endeavour
With 2 belted seats in the back, and extra sleeping in the loft, this campervan makes a great choice for up to 4 people travelling together.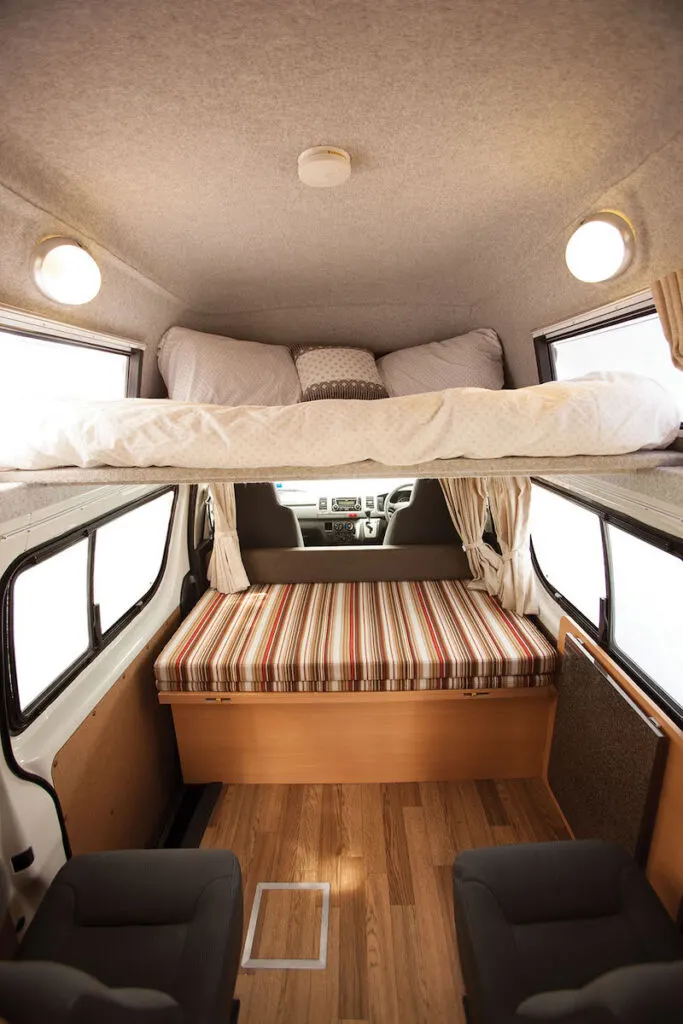 Frontline Toyota Hiace H30 6 Gen
The Frontline campervan is built on the Hiace LWB and with the addition of the pop-top roof, it makes for plenty of room inside.
They have a few different layout options but they're all pretty similar with a double bed or two singles, and the option of two more sleeping in the loft.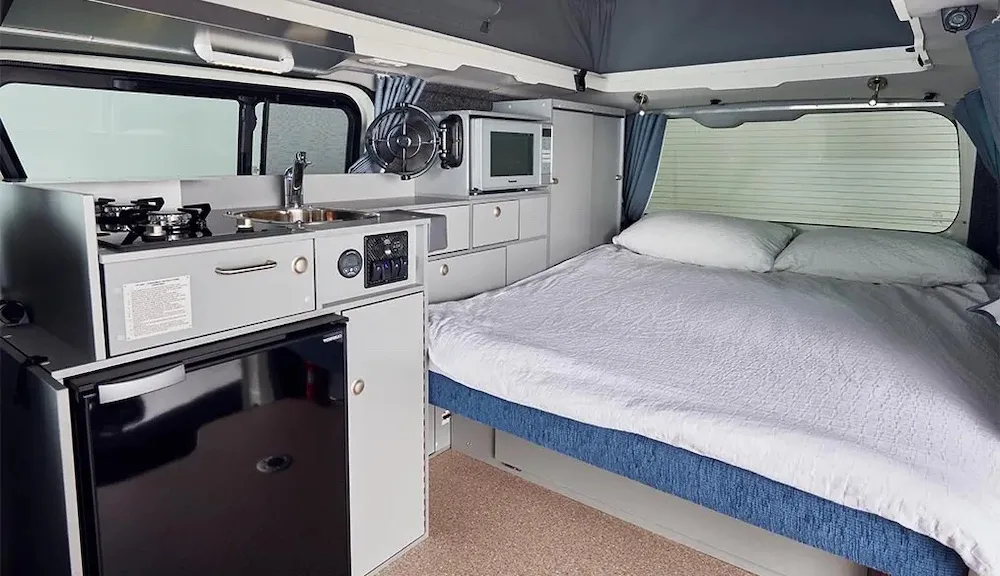 Kea HiTop T490
https://www.keamotorhomes.com/view-the-range/hitop-2-berth
The classic campervan layout with bench seats that convert into a bed for two, with kitchen and storage up the front.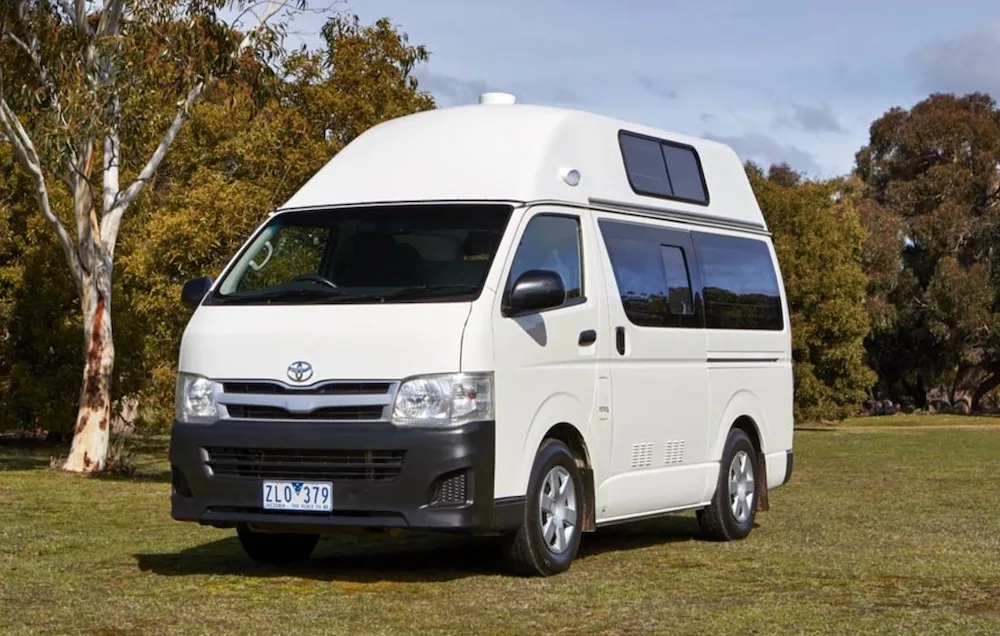 Kea Navigator T555
https://www.keamotorhomes.com/view-the-range/navigator-4-berth
This campervan may look odd… but that bullnose roof is what allows you to sleep four people in this Hiace. And they have quite a clever system that converts the two rear seat-belted seats into a table and chairs, and then into a bed.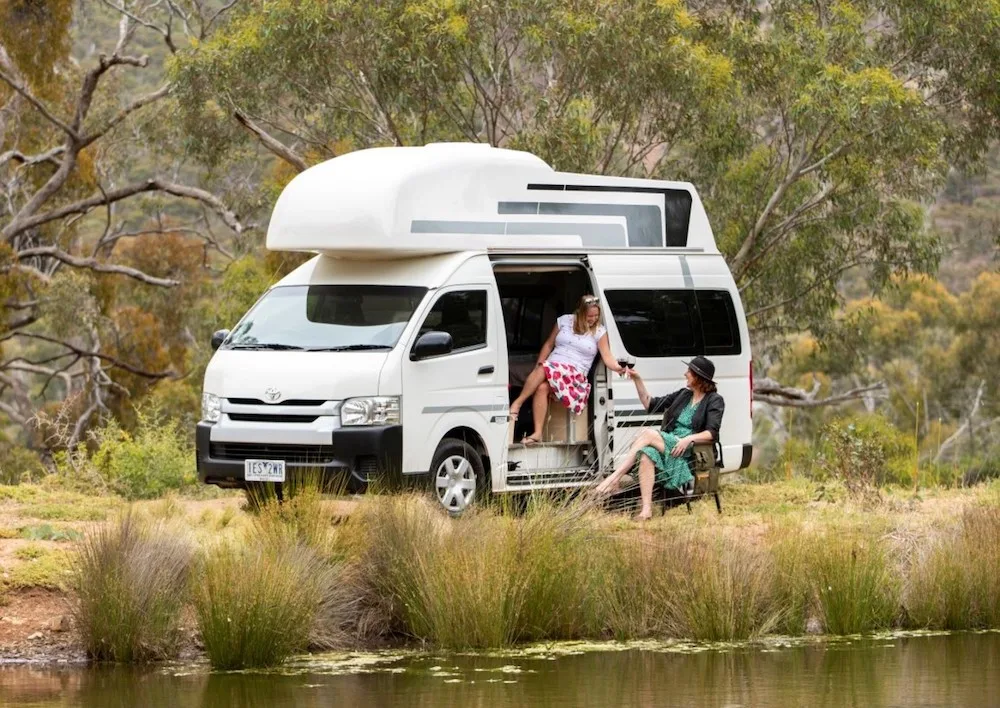 Buy an ex-rental
Both the Talvor and Kea models above are used extensively by the camper van rental companies, so you know they're a layout that works for most people.
Each of the rental companies turn over their stock quite regularly, so you could grab yourself a bargain.
I've created a list of where you can purchase ex-rental campervans over here.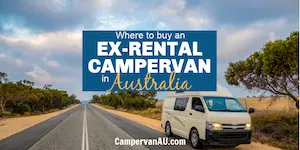 Converting your own Toyota Hiace van
Converting your own campervan is the best way to ensure that you get all the features that are most important to you.
Let's have a look at the different sizes/types of Hiace van that are available, and then we can go over some tips and further resources to help you convert your van.
https://www.toyota.com.au/hiace/range
There are five variants of the Toyota Hiace: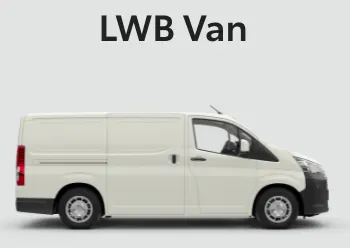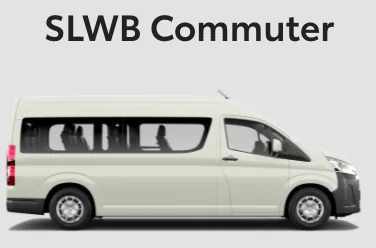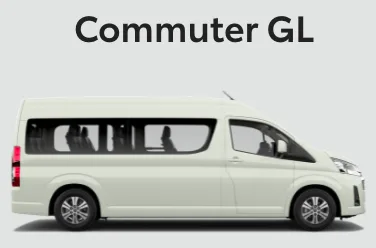 The Hiace comes in 2 lengths, LWB Van and LWB Crew Van are the shorter vans; with the SLWB Van, SLWB Commuter and Commuter GL all the bigger size.. The SLWB has a higher roof, with standing height of 1.615m.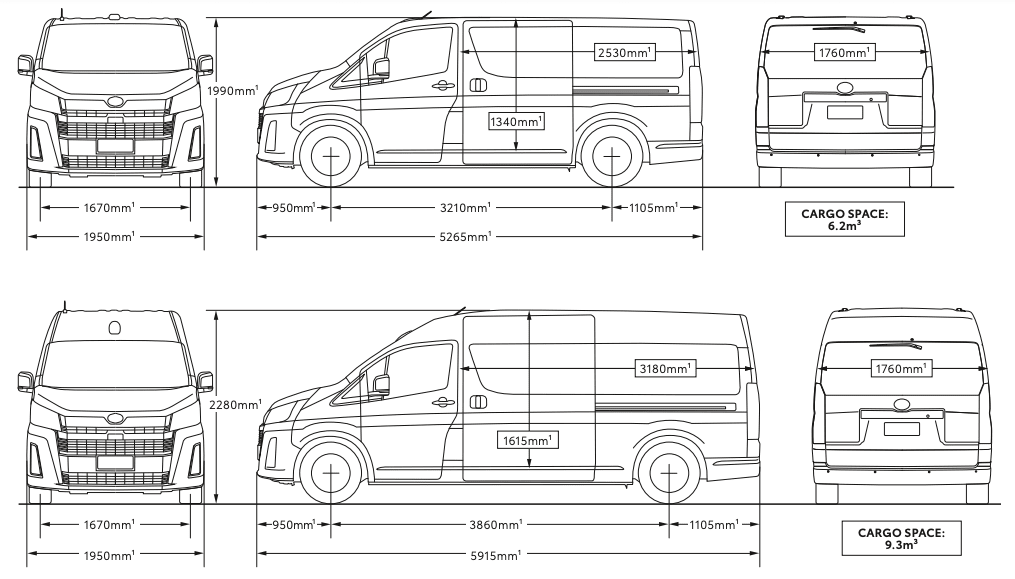 If you're wondering about 4WD or AWD… the Toyota Hiace is Rear Wheel Drive only, and the company doesn't look to be changing that. https://www.carsguide.com.au/car-news/toyota-hiace-wont-be-offered-with-all-wheel-drive-74856
Different layouts
The Toyota Hiace is the smallest camper van available while still having enough space to sleep, cook and relax in your van.
We have written a post with some advice for designing the layout of your campervan plus we have some extra considerations specifically for the Hiace (storage and bathroom).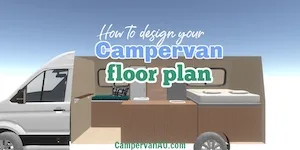 Storage
With the Hiace being on the smaller end of the campervan scale (much smaller than say the Mercedes Sprinter, VW Crafter or Fiat Ducato) storage is going to be tight.
If your bed converts to dining you'll have less storage and you'll probably have it lower, to make it comfortable to sit at (thereby losing more storage space).
Whereas if you have a permanent bed you'll be able to raise the height of the bed and put heaps of storage underneath. Then of course, that means you don't have a spacious dining area.
Bathroom
If you want a bathroom in your Hiace, you're going to have to go with the SLWB, as this gives you the length to fit one in, and the height. Although you're still only going to get standing height of 1.615m, so you may need to consider adding a pop up roof.
Adding a pop-up roof
The Hiace has a pretty low roof. On the LWB models the internal height is just 1.34m, so you'd have to be content with not being able to stand upright in your vehicle, or you need to increase the height of the roof.
The internal height in the SLWB models is higher at 1.615m and that's great if that's tall enough for you. But if you're taller than that, you'll also need to look at raising the roof if you want to stand upright.
There are some places that will do a roof top conversion for you, like
https://diyrvsolutions.com.au/collections/book-roof-conversion
https://campercraft.com.au/collections/pop-top-roof-installation
https://www.sscampervans.com/shop/roofs/toyota-hiace/
You may also consider a fibreglass raised roof like what ballinafibreglass.com.au do.
To search for someone near you, try 'campervan roof conversion' in Google.
The cost to add a pop top roof conversion to your Toyota Hiace van is between $5,000 (for the components) to $9,000 (supply and fit).
Toyota Hiace campervan conversion kits
There are many camper van conversion kits that could be used in the Hiace. You'll just need to check your measurements to ensure it will fit.
You can see our list of camper van conversion kit suppliers here: Campervan Conversion Kits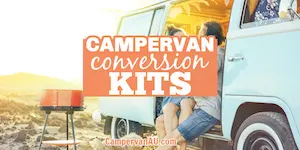 Companies that will do the conversion for you
And if you don't want to do the conversion at all, this is the list you need! Campervan Conversion Companies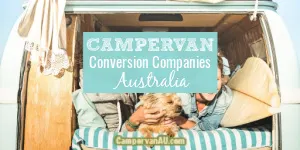 Toyota Hiace Campervan Inspiration
Need some inspiration for your own Toyota Hiace van conversion? We've found some examples on Instagram that show you just how amazing your camper van can look.
SouthCoast Van Fitouts is one of the companies on our Campervan Conversion Companies post, and they've got an awesome gallery of past conversions they've done.
Van Lifestyle TW is a Taiwanese van conversion company and they fit a A LOT into these vans. I mean, the van above has a toilet and shower in it! It looks like you would have to sit on the toilet to use the shower, but at least you've got one… they do also have an outdoor shower but the indoor one is a great back up.
You can rent one of these Nirvana Campers on Camplify, and for yourself if the Toyota Hiace is the right vehicle for you.
Hire a Toyota Hiace campervan
With sites like camplify.com.au it's now easy to try out a number of vans with different layouts. Find out what really works for you by hiring a van that is pretty close to what you think you want.
There are loads of Toyota Hiace campervans for hire on Camplify.com.au and I've included some examples below.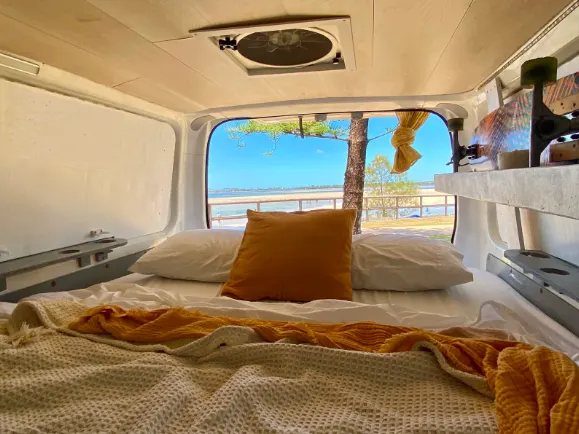 Hire Lady Gaga on Camplify.
Cece is also available for hire Camplify.
Are you thinking about converting a Toyota Hiace into a camper van; or do you want to buy one already converted and ready to hit the road!?
---
Looking for the right van / campervan for you?
I've created a spreadsheet with ALL the vans and campervans that can be bought new in Australia.
It includes the exterior dimensions, interior height, base price, seating and bed layout, bathroom, solar and air conditioning; with links to each one.
Subscribe to our newsletter below and I'll send you the Campervan Comparison Spreadsheet for free! You can unsubscribe at any time.