Why buy an ex-hire campervan to travel around Australia
I've seen a lot of ex-rental campervans for sale online, and it got me thinking about whether that's a good idea or not.
Buying an ex rental campervan here in Australia has it's pros and cons, lets have a look at what they are:
The PROS of an ex-rental campervan
Well maintained – they've got a regular service history that is usually well documented.
All the kinks have definitely been found and fixed.
Maybe the appliances aren't as well used – a tourist is not going to use the facilities as much as someone who makes it their full-time home.
Not too old – hire companies will sell their ex-rental stock after a few years rather than 10+ years.
Try before you buy – if you rent a campervan from some rental companies before deciding to purchase one of their ex-rentals, they will refund up to 7 days hire fee if you purchase within 3 months.
Buy back
The CONS of an ex-hire campervan
High odometers – since they've been used by tourists, you can imagine people hiring these campervans for a one week jaunt between Melbourne and Cairns. They're hired for relatively short time periods (weeks as opposed to months) but with loads of kilometres put on them.
Rough driving – could have been involved in a few dingles due to their largeness, had younger (hoon-ier?) drivers, and maybe drivers don't have that same care for the vehicles that they would if they owned it themselves.
Layout is designed to appeal to a wide range of people, rather than a specific person (i.e. you)
Where to buy an ex rental campervan
Without a doubt, you'll need to be in one of the larger cities to buy an ex rental camper van. Basically, wherever the camper van rental companies are located, is where you'll need to be to buy one of their old vans.
List of campervan rental companies that sell ex or surplus camper van stock
Kea, Britz, Maui & Mighty Campers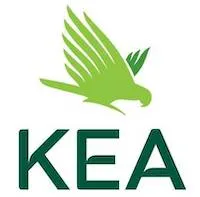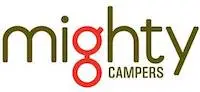 Kea, Britz, Maui and Mighty Campers are all owned by the same parent company, and their ex-rental stock is sold on the Kea website:
https://www.keamotorhomes.com/motorhomes-for-sale
They have a 'try before you buy' scheme where you can have up to 7 days of your hire refunded if you buy within 3 months of your hire.
They've got stock in Melbourne, Adelaide, Sydney, Cairns, Perth & Hobart
Apollo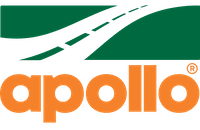 https://www.apollorvsales.com.au/
Apollo camper vans are sold on the Apollo RV Sales website, with dealers in Adelaide, Brisbane, Geelong, Melbourne, Newcastle, Hobart, Cairns and Darwin.
Camperman

https://www.campermanaustralia.com/campervans-for-sale/
If you want a camper van for a specific long holiday (over 150 days), then you could buy one from Camperman and they guarantee to buy it back at 50% of the purchase price. (You have to bring it back within a year and for it to be in much the same condition as when you bought it.
Their main office is in Cairns, but they also have depots in Airlie Beach, Brisbane, Gold Coast, Melbourne, Sydney and Townsville.
Travellers Autobarn

https://www.travellers-autobarn.com.au/backpacker-van-and-car-sales/cheap-toyota-hiace-hitops
Travellers Autobarn have a range of Toyota Hiace camper vans for sale each year. They range in price from $31,900 to $25,990 and for some of their vehicles they'll up to 50% buy back guarantee.
Criusin' Motorhomes

https://www.cruisinmotorhomes.com.au/campervan-hire-deals/ex-rental-motorhomes-for-sale/
Has stock for sale in Sydney, Melbourne, Cairns, Brisbane and Hobart
Other places online to find ex-rental motorhomes and camper vans
Would you consider buying an ex-rental campervan?