Ford Transit Camper Van | Salty Vanventures
Marcel and Vendi are an adventurous couple whose love story began in Vietnam. Marcel, an Australian, and Vendi, a Czech, crossed paths during their travels and decided to embark on a journey together.
Their first destination was New Zealand, where they bought a used Toyota Hiace, converted it into a cozy campervan, and set off to explore the breathtaking landscapes of New Zealand.
Not stopping there, their wanderlust then took them to South America, where they acquired another van to transform into their second mobile home.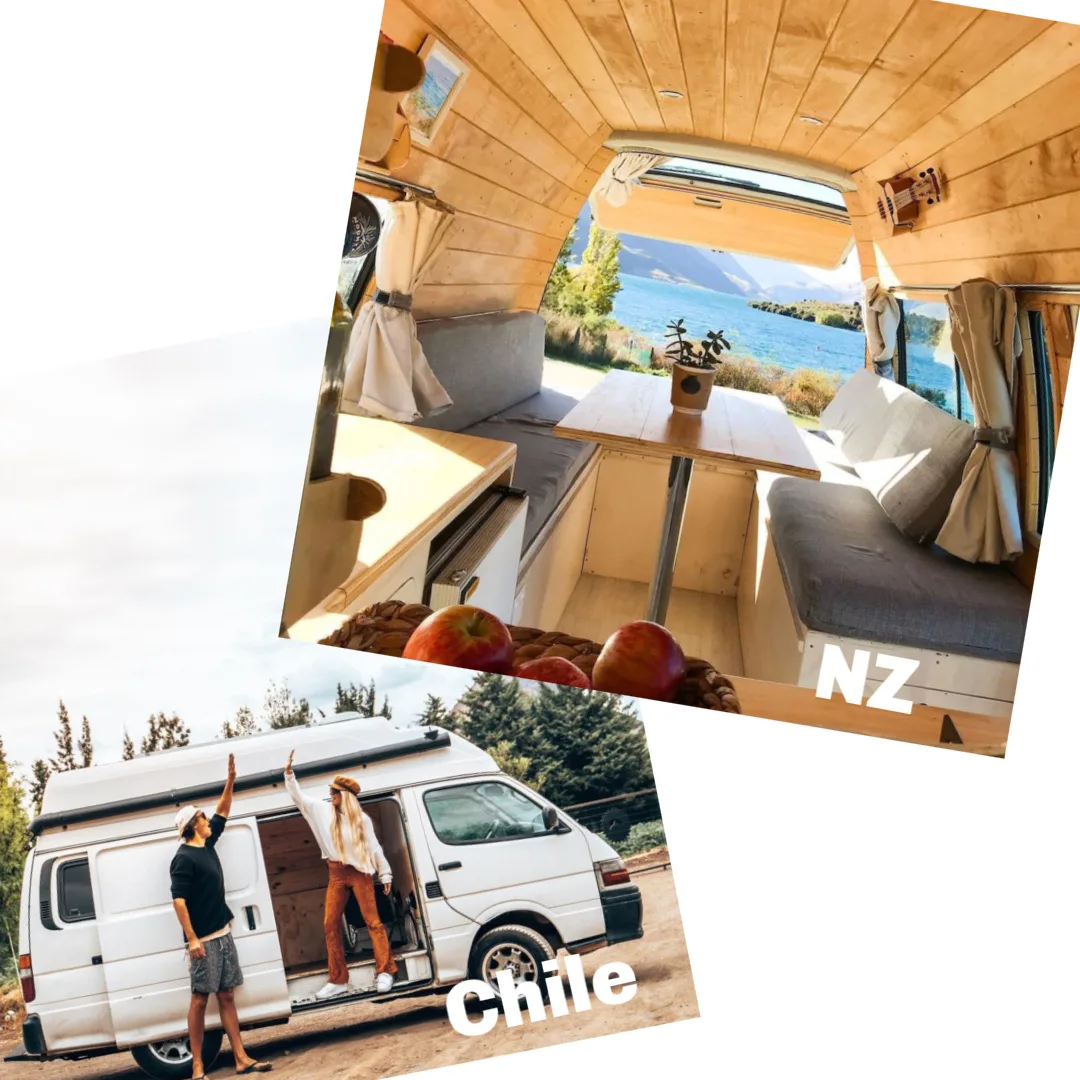 Unfortunately, the outbreak of the pandemic forced them to leave the van behind in Chile and return to their respective countries, enduring a long 10-month separation.
With the world gradually reopening, Marcel and Vendi reunited in Australia and wasted no time in starting their next van conversion project.
Introducing their latest creation: Cedar!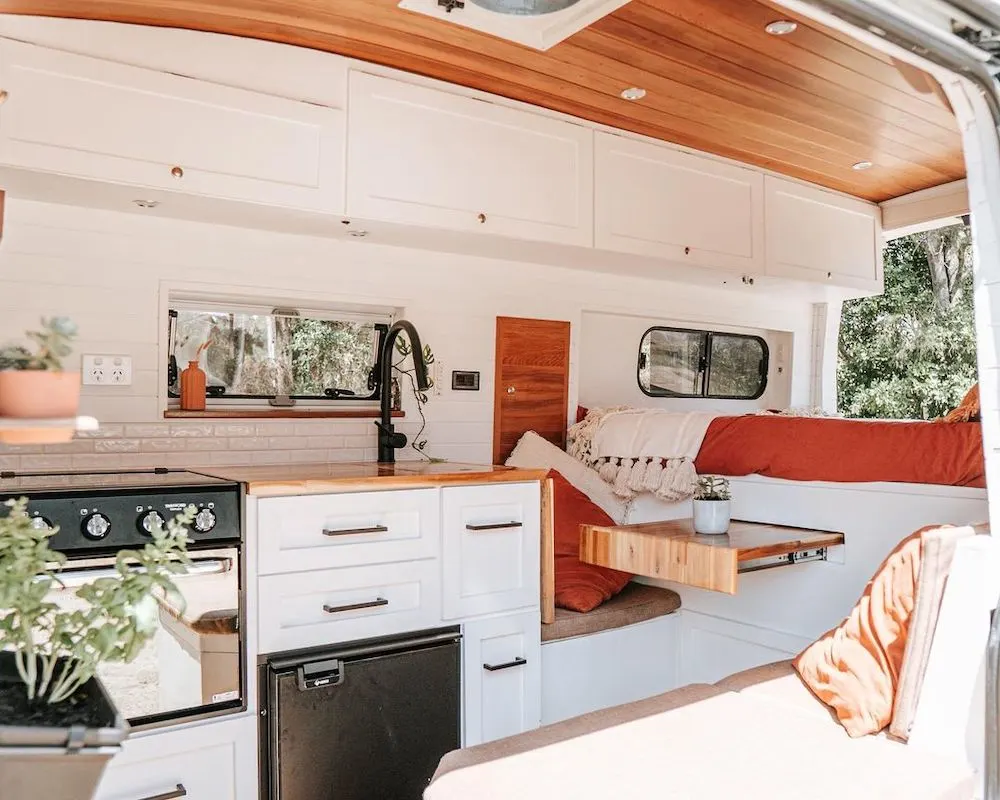 Cedar is a 2014 Ford Transit 350L LWB High Roof, converted into a luxurious and functional campervan.
Marcel managed to find the van just before the prices of second-hand vans sky-rocketed, and he chose the Ford Transit for it's internal height and width. (At 6'3" Marcel is able to stand upright inside the van, and their widthways bed is just long enough for him to fit comfortably.)
Now, Marcel and Vendi live life on the road, travelling full-time in their dream campervan, exploring the wonders of Australia.
His name Cedar derives from his luscious cedar roof, and there's alot more about this van that makes it luxurious.
It's got a hidden portable toilet, hot shower system, an oven, a large rooftop deck and enough solar power to keep any digital nomad working!
Check out these photos of their amazing campervan conversion…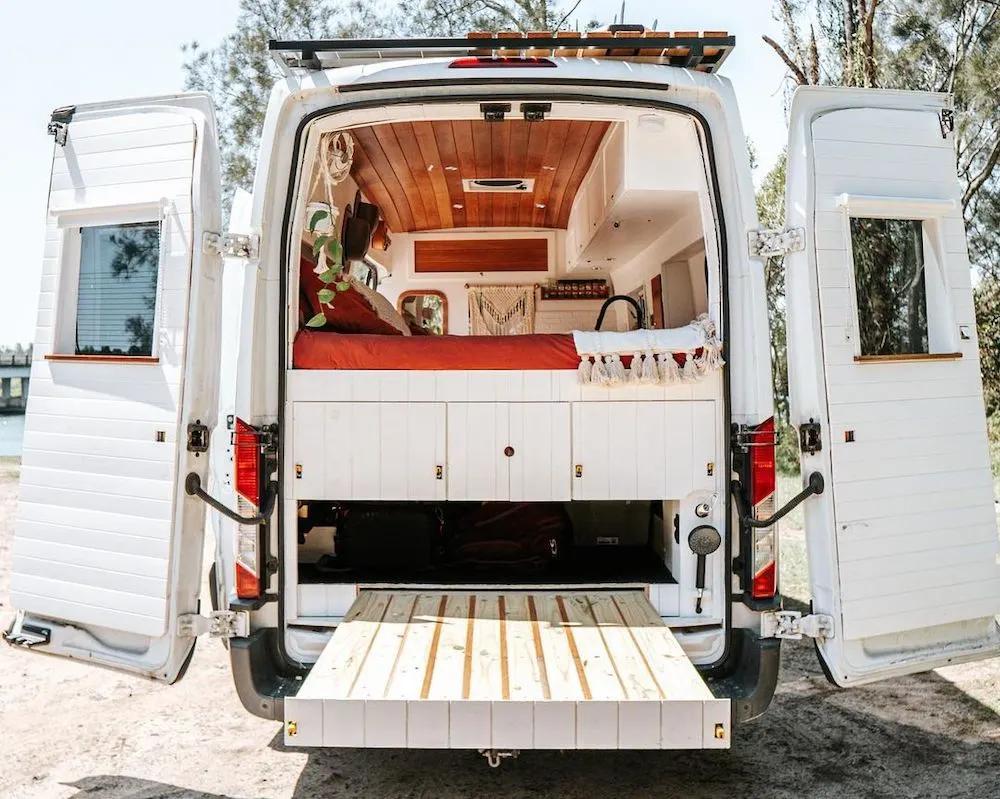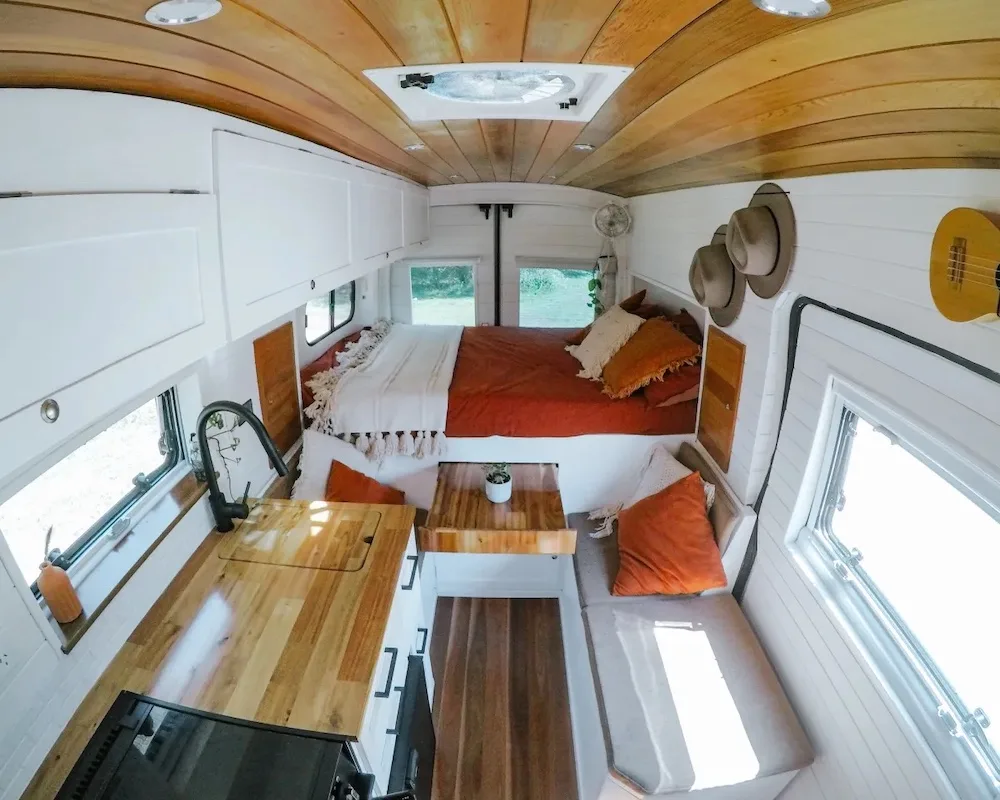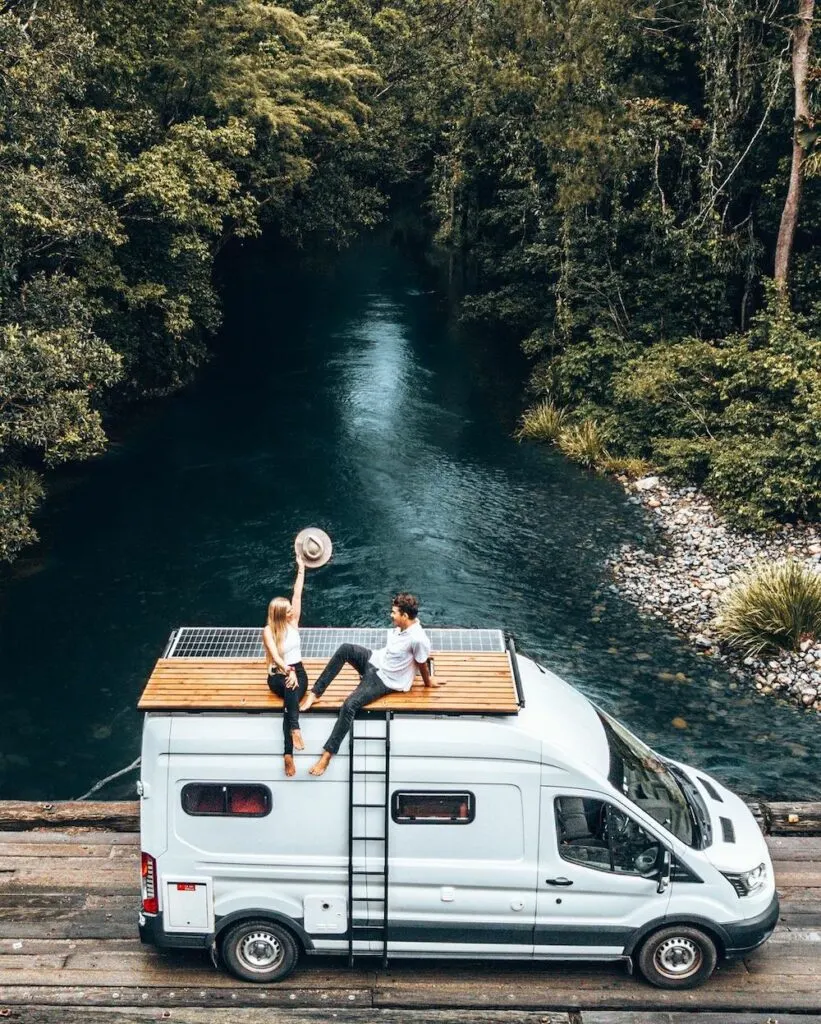 Van Tour Video
For a full tour of their amazing van, check out the popular van tour video that they've done on their YouTube channel.
And of course, you can keep up with their travels in real-time over on their Instagram.
If you're planning your own van conversion you'll see that Marcel has created lots of videos on their YouTube channel, taking us through the whole campervan build process.
I'm excited to be able to share, that Marcel is putting all his valuable knowledge and skills into a van build course, which should be available towards the end of the year!
If you just have a look at their YouTube channel you can see that he's a talented designer and engineer and he shares so much information about their build.
He also offers his expertise to others who may be struggling with their own campervan builds, and provides consulting services to those that want help.
You can see all the details over their website: https://saltyvanventures.com/
Go and check them out!
---
I hope you loved seeing this campervan conversion as much as I loved putting it together. I'll update this post with details of Marcels course as soon as it's available.
They're currently travelling around South America so I'll try not to be too impatient for it's launch! 🙂