Why I love Trakka campervans
Ever since I first came across the Trakka campervans about a year ago, I've been in love with them.
Thinking of converting a van, rather than buying one already done? Here are the best vans for converting to a campervan.
I have always been taken with RVs that are the smallest size possible, but have everything you need: a bed (preferably permanent), cooking facilities & food storage, a toilet and shower, and somewhere to sit inside.
That's a lot to ask for in a camper van, so to also ask for a nice looking interior as well as some innovation in design and features; well that would just be too much to ask!
Trakka deliver all of that, in spades.
What are Trakka campervans or motorhomes
I notice that Trakka make a slightly different distinction in their vehicles. They have 5 main models: a campervan, 3 van motorhomes, and a coach motorhome.
What they call a van motorhome, is what I (and I think, most other people) would call a campervan.
I suspect they're making the differentiation because many people would still think of a 'campervan' as a small van for backpackers; with a bed, sink and storage built in.
Whereas the campervans that are standing height, have a toilet and shower and full solar set-up etc may be considered more a motorhome than a campervan.
Anyway, I think that a 'van motorhome' is the same as a 'campervan', just on the more fancy end of campervans!
---
Looking for the perfect campervan?
I've created a spreadsheet with all the campervans that can be bought new in Australia.
It includes the exterior dimensions, interior height, base price, seating and bed layout, bathroom, solar and air conditioning; with links to each one.
Just enter your name and email address and I'll send you the spreadsheet.
---
Innovative features
What I love most about the Trakka brand, is the innovative features that they've come up with.
If you've spent any amount of time looking for a campervan to buy (or just dreaming about buying one, like me) you'll already know that so many campervan all look the same. So. Many!
They have the same layout, the same fridge, sink and stove top, the same kinda ugly decor.
It wasn't until I found Trakka, that I finally found some innovative ideas and products.
Here's some of the things I'm talking about:
Thin tabletops – Trakka call them SlimTec tablestops, a high pressure laminate which means that you get a product which is thin, strong, heat resistant and, most importantly, light weight.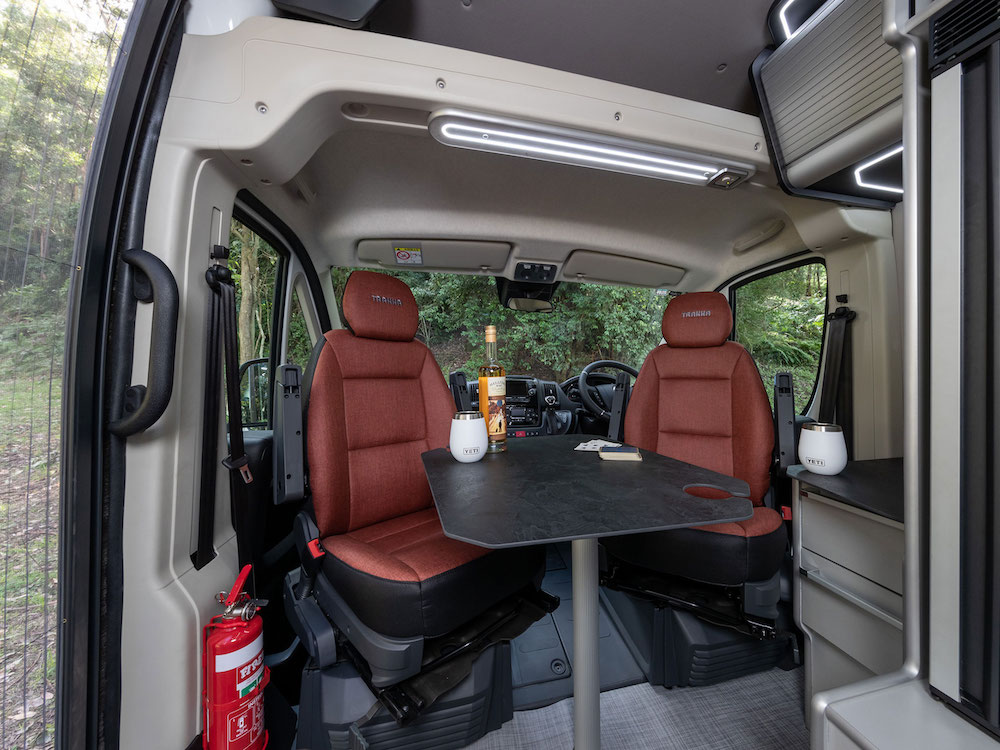 Dual opening fridge door – the double hinged door means that you can open the fridge from either side, without needing to change the hinge.
Switch mode bathroom – the bathroom is still a wet bath… which normally means that you barely have room to stand while doing gymnastics over the toilet to have a shower… except the switch mode bathroom slides the toilet seat out of the way, under the basin.
Just plain genius, in my opinion.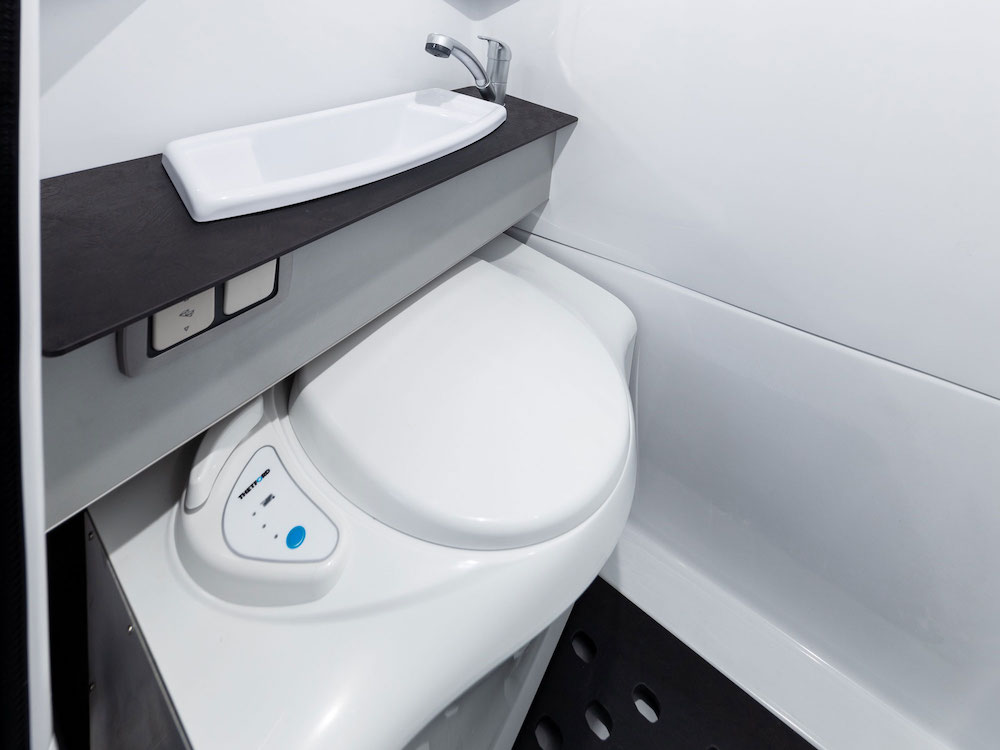 Inside / outside fridge drawer – this might be a bit on the gimmicky side, but there is an option to have a fridge drawer installed on the end of the kitchen counter. This can be accessed from either inside or outside the van, making it a good drinks fridge if you're entertaining outside. It can also be used as a freezer, which would be more practical for me.
Trakka campervans
The 3 campervans / van motorhomes that have a toilet & shower onboard, but still fit that 'campervan' criteria.
Trakka Torino
https://trakka.com.au/models/torino
A great option for a single or couple, not looking for off road adventures, but a comfortable (luxurious) holiday vehicle.
The north/south bed configuration ensures that no one has to climb over another person to get in and out, and taller people can stretch out (more than the east/west configuration at least) but it is still only 190cm long.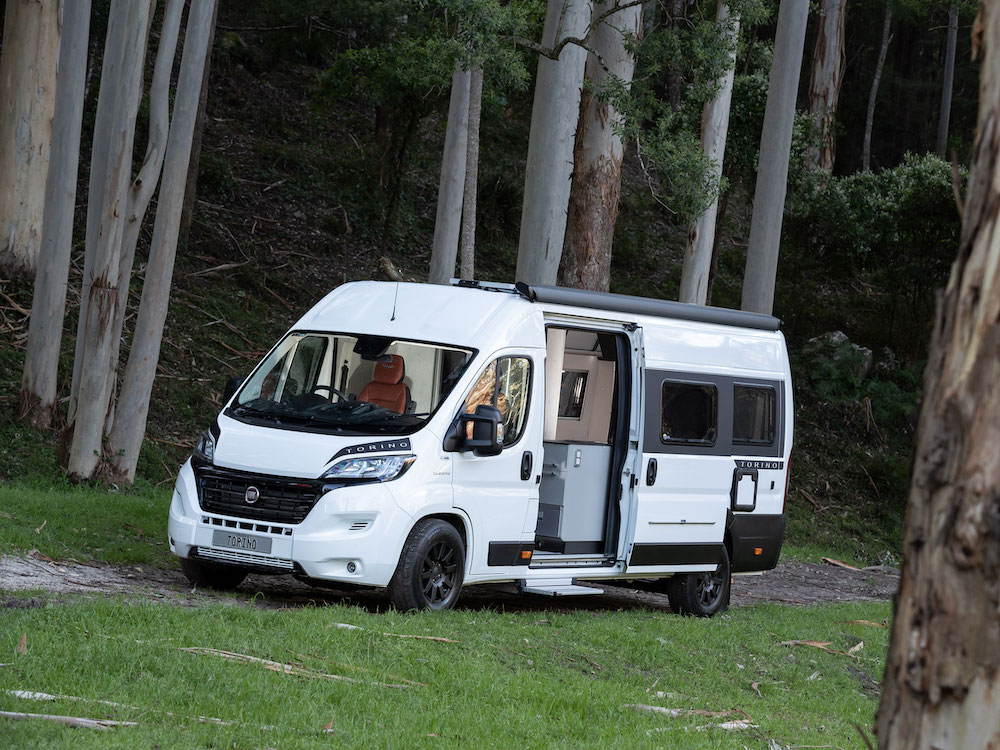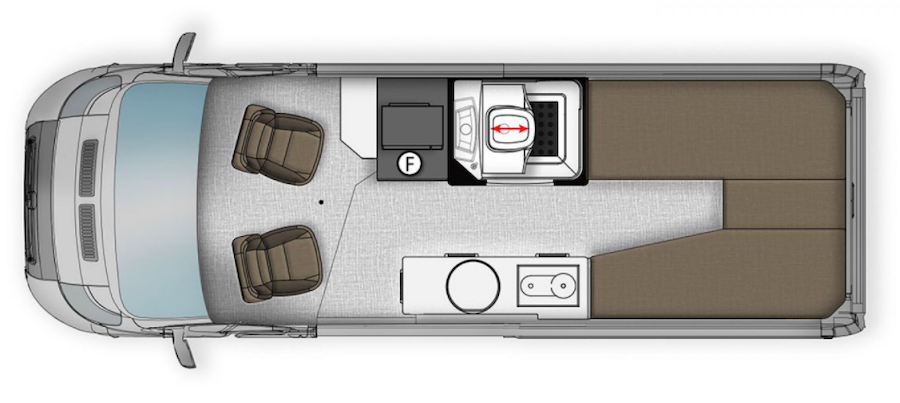 Specs
Vehicle Fiat Ducato XLWB
Length 6.36m 21'
Height 2.68m (2.8 with air con)
Internal height 1.93m
Fresh water 140L
Grey water 80L
Toilet cassette 19L
GVM 4,250kg
Payload approx. 800kg
Max towable 2,500kg
Price $140,000
Trakka Akuna
https://trakka.com.au/models/akuna
There are 3 different layouts of the Akuna model, the one below is the A2M and is the smallest.
At just shy of 6m long, this campervan fits into a normal car park and would make that transition between city and country easily.
With the east/west bed configuration I think it would be great for a solo traveller, or a couple that aren't too tall (185cm bed length).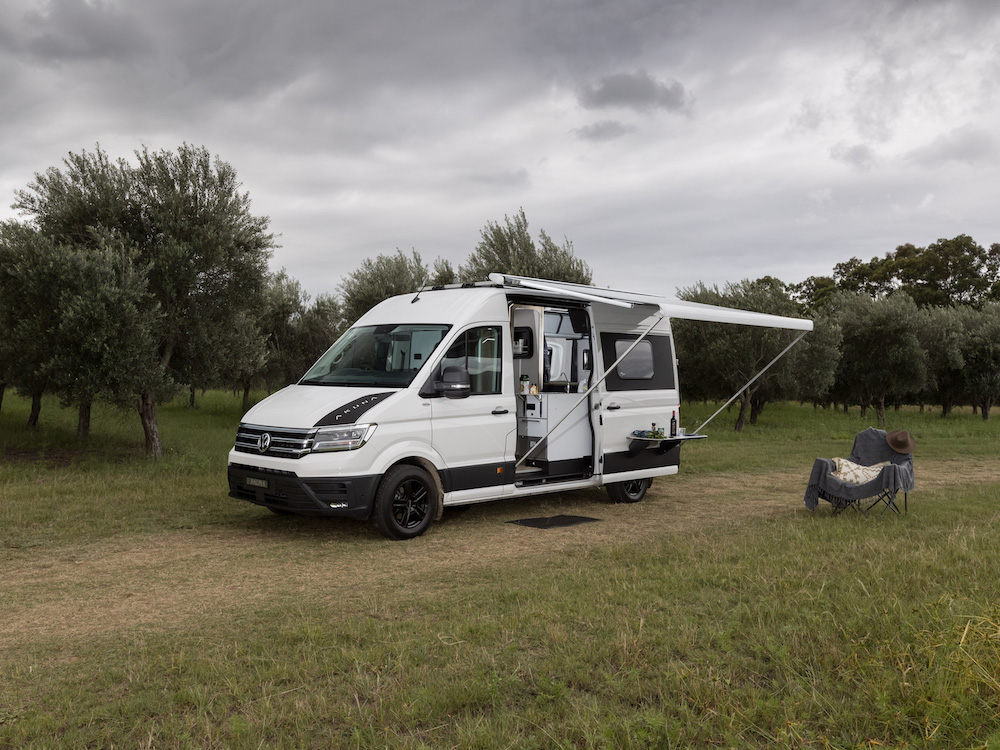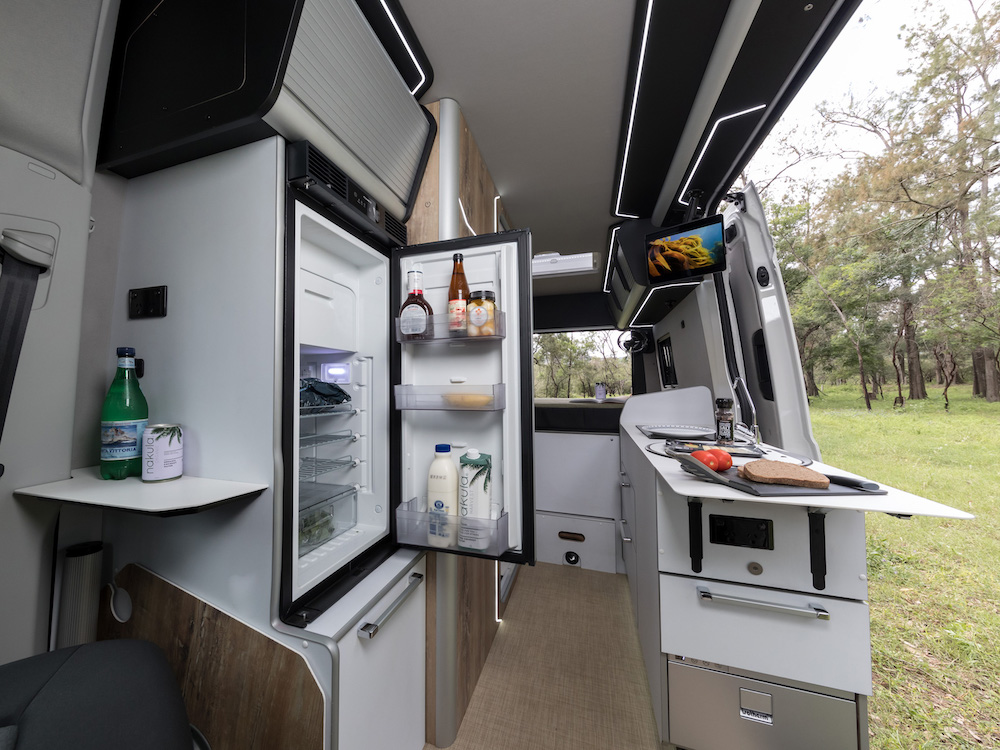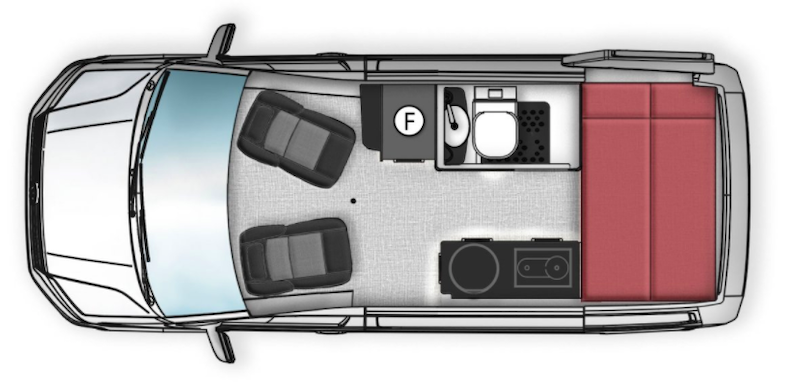 Specs
Vehicle Volkswagen Crafter MWB
Length 5.99m 21'
Height 2.67m (2.77 with air con)
Internal height 1.93m
Fresh water 140L
Grey water 80L
Toilet cassette 16L
GVM 3,550kg
Payload 609kg
Max towable 2,500kg
Price $150,000
Trakka Jabiru
https://trakka.com.au/models/jabiru
I think the Jabiru has got to be my favourite of all the Trakka campers.

There are 5 layouts for the Jabiru model, 3 of which are off road capable; and the one I'm looking at below is the J2 AWD.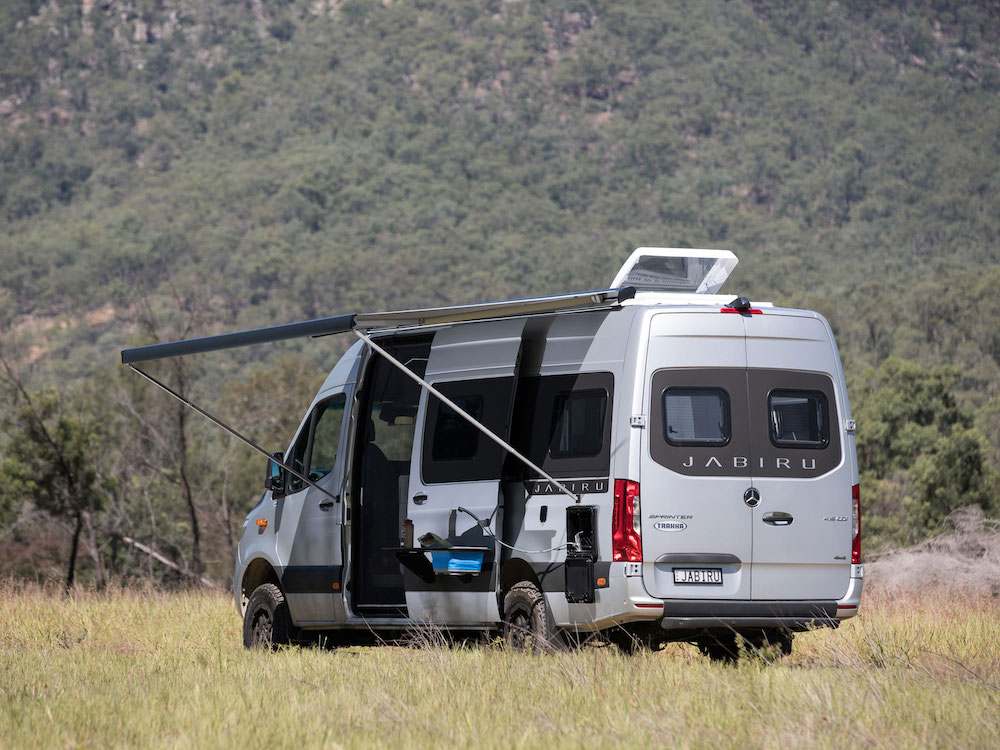 Specs
Vehicle Mercedes-Benz Sprinter LWB
Length 7.125m
Height 2.85m (3m with air con)
Internal height 1.92m
Fresh water 140L
Grey water 80L
Toilet cassette 16L
GVM 4,100kg
Payload 610kg
Max towable 2,000kg
Price $200,000
Trakka have a video that I found really helpful in understanding the differences between the models, but the biggest benefit of a video is seeing the proportions of the space with a person inside it.
I think you'll find this helpful too:

Trakka Van Motorhomes
So what do you think of the Trakka camper van / van motorhomes?
It's a high spec product, so I'm not at all surprised by the price of these units ($140,000-$200,000+) but it does currently put them in the 'tell him he's dreaming' price range for us.
If ever there was a Trakka campervan I could rent to try it out, I'd be straight onto that!
Save Trakka campervans to Pinterest