Wade and Dani's camper van conversion
After spending countless hours on Instagram, looking at Australian camper van conversions from every angle, imagining how the space would feel, wondering if the design would stand up to hours spent rumbling down the road and if it was the best van to convert in the first place, and dreaming about laying back on a cozy bed with dramatic scenery laid out before me…
I thought I should stop daydreaming and find out from people who have actually done it, what it's like converting their own van!
And so I reached out to @wadeanddani and they kindly agreed to share their van conversion with us all.
Articles on this site may contain affiliate links where we may receive a commission. Please see our Affiliate Disclosure for more information.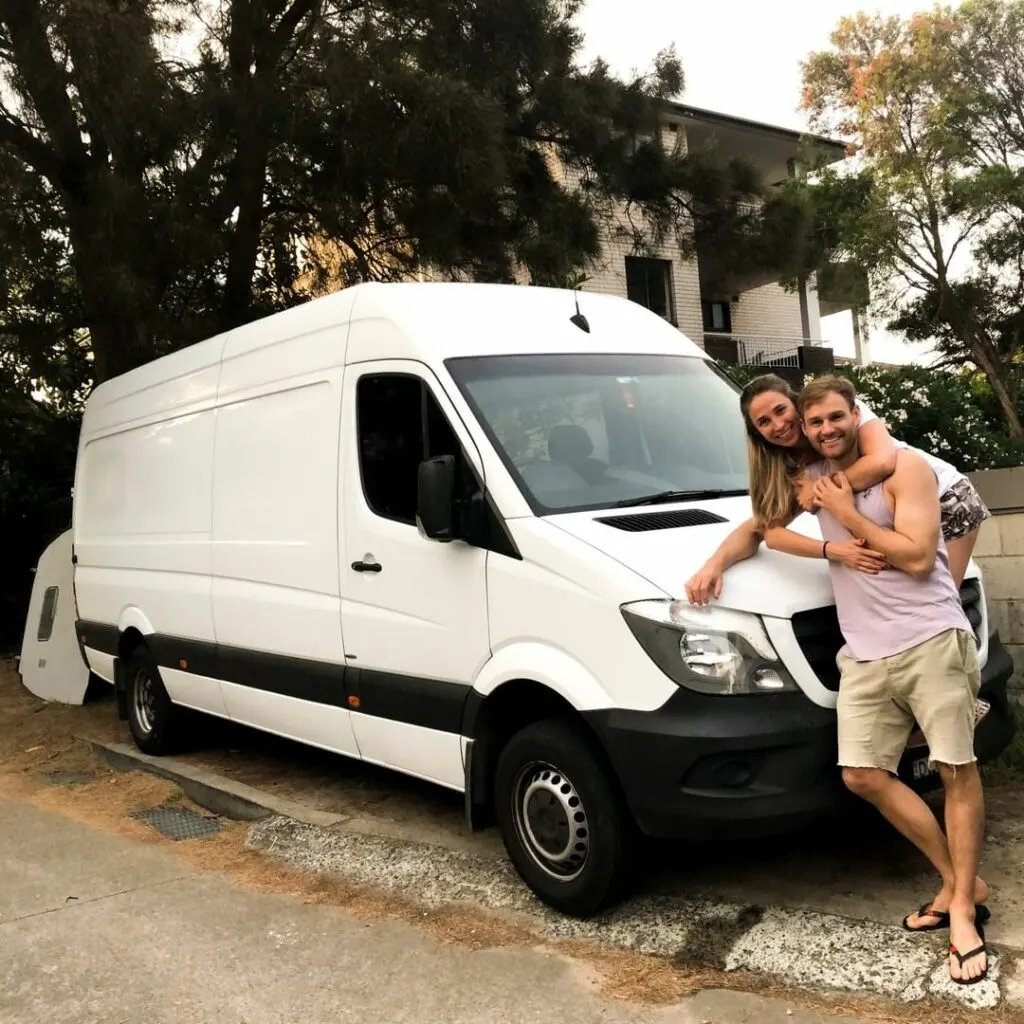 Wade and Dani are an Australian/Brazilian couple that have just finished converting their 2017 Mercedes Sprinter 416, a long wheel base with high roof.
Cozy, yet crisp decor.
Spacious, but not an oversized beast.
And contains everything you need for a life on the road, without any fussy accoutrements.
And it has a bathroom!
Instead of swooning, I'll just show you the photos huh….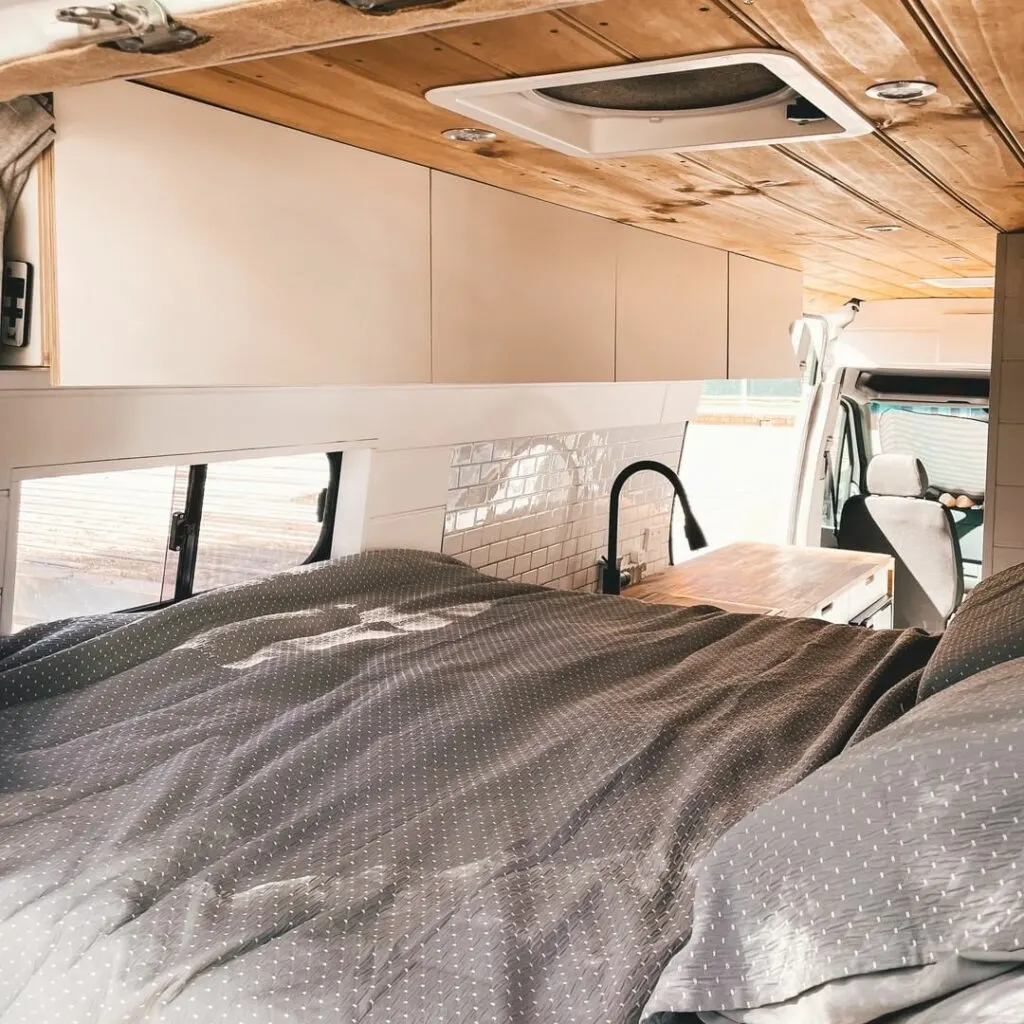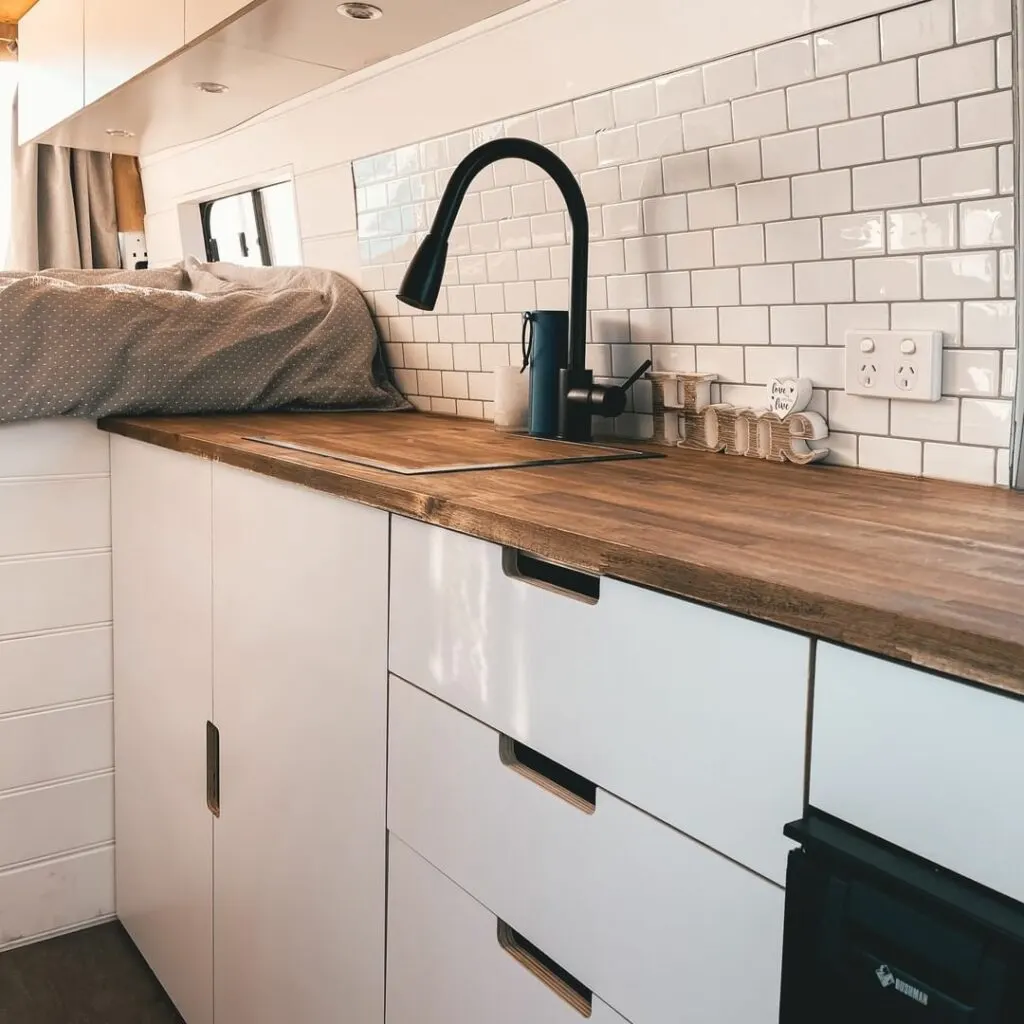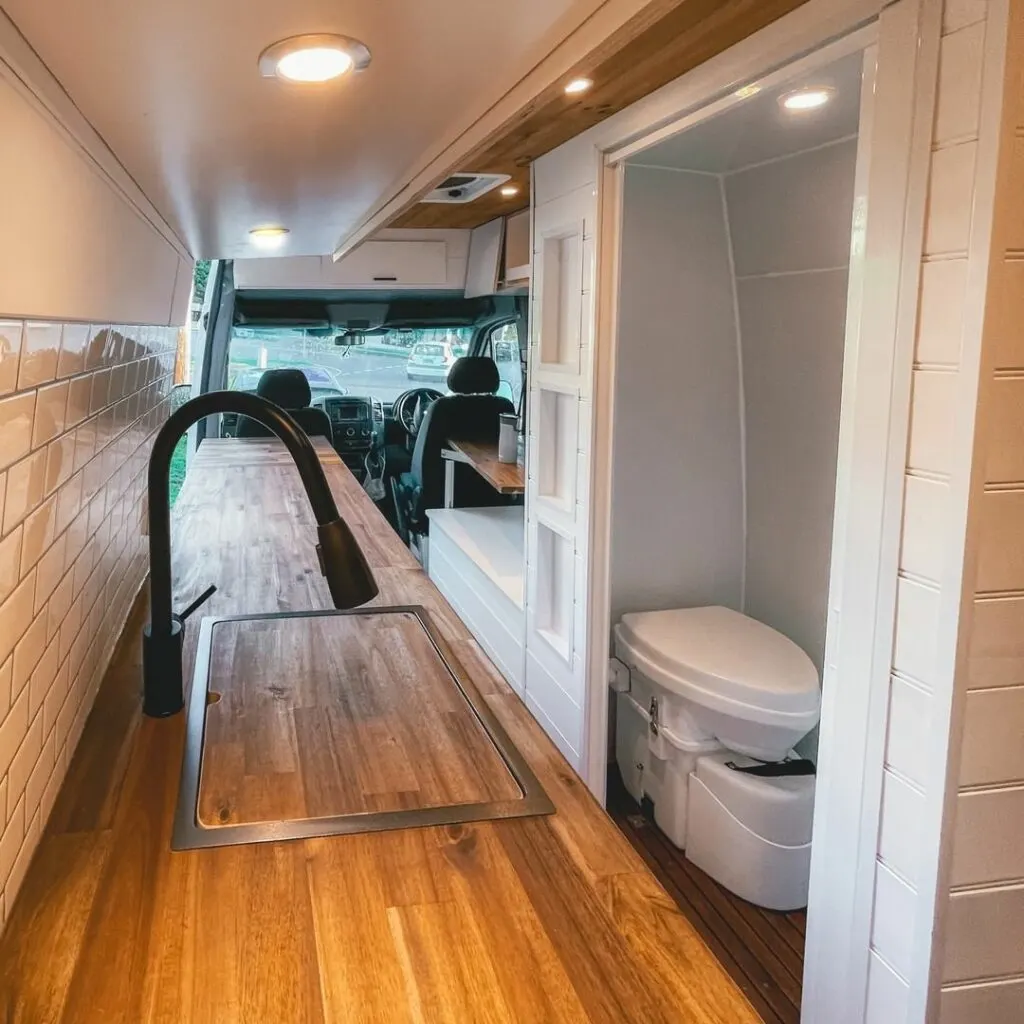 If you're considering van life for yourself, @wadeanddani offer lots of helpful info on their Instagram including tips on how to choose your van, what to include in your design, whether you should convert it yourself and costs.
And speaking of costs, here is how much it cost them to convert a van to a campervan in Australia:
| | |
| --- | --- |
| 2017 Mercedes sprinter 416 LWB high roof | $38,000 |
| Roof works: fans, solar panels and mounts, timber and glue | $1,875 |
| Interior walls and floor: sound deadener, liner, insulation, floorboards, timber, screws, paint | $1,425 |
| Plumping: toilet, shower tray, plumbing fittings, water tanks, hot water system, water pump | $5,505 |
| Electrical: cables, batteries, inverter, DC to DC charger, lugs, fridge, lights | $8,515 |
| Cabinetry and interior build: all cabinets, table mount, swivel seat, mattress, cushions, curtains | $6,540 |
| Miscellaneous: jigsaw blades, screws, additional tools, cleaning products | $1,665 |
| Grand Total | $63,525 |
The build took them about 6 – 7 months, with most of it being done on the weekends as they both worked full time jobs.
It wasn't until the final 10% push that Wade was able to work on the van full time.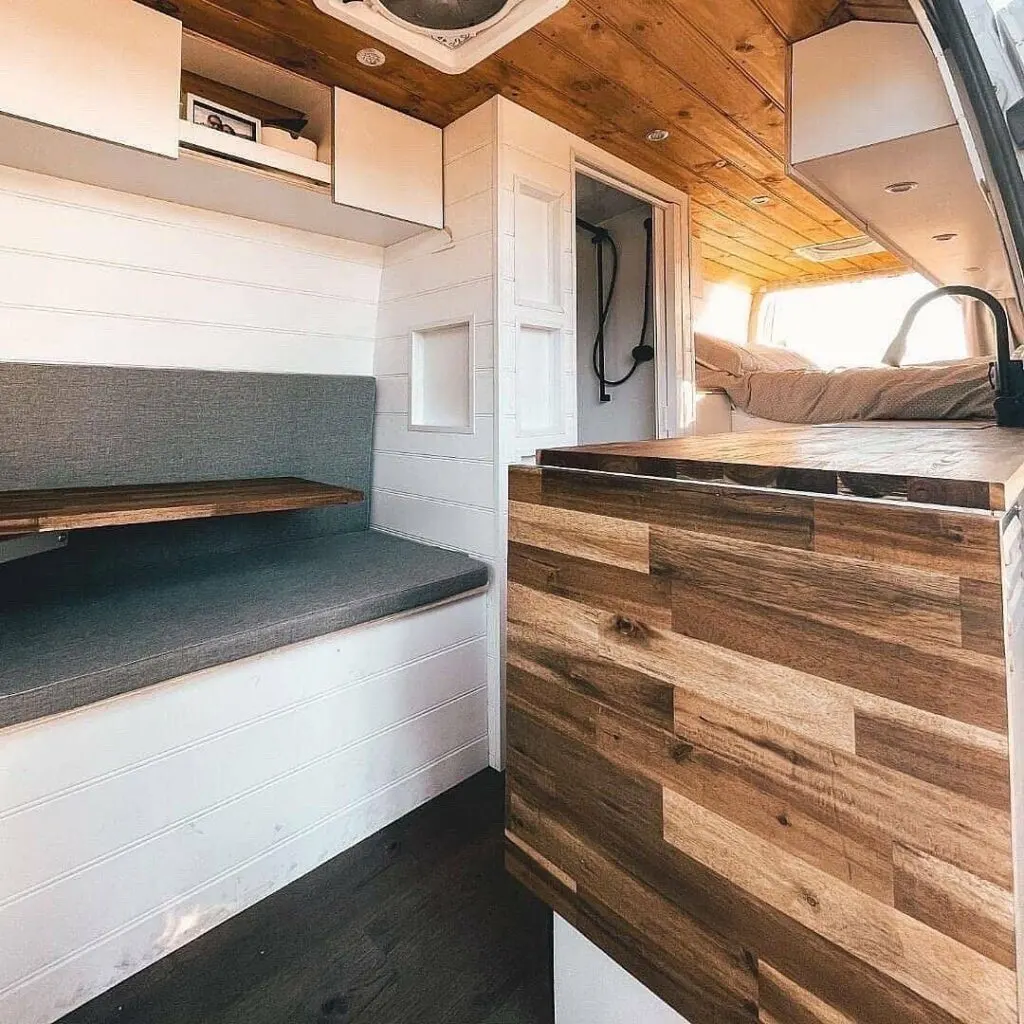 I wondered how a couple divide the roles for a van conversion like this.
(what? Me, a control freak? Noooo…. )
And they told me that in the beginning Wade did most of the research on the parts and actually how they were going to build the van.
But during the building process they would both work on the van together. They would focus on different tasks and help each other when needed.
And this approach definitely helped speed up the build.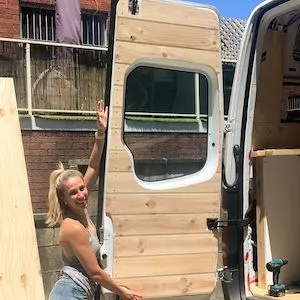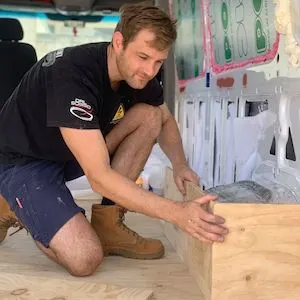 Wade and Dani are heading off to Dani's home country of Brazil, for some much needed family and friends time, but when they return in a few months they'll be launching straight into van life full time!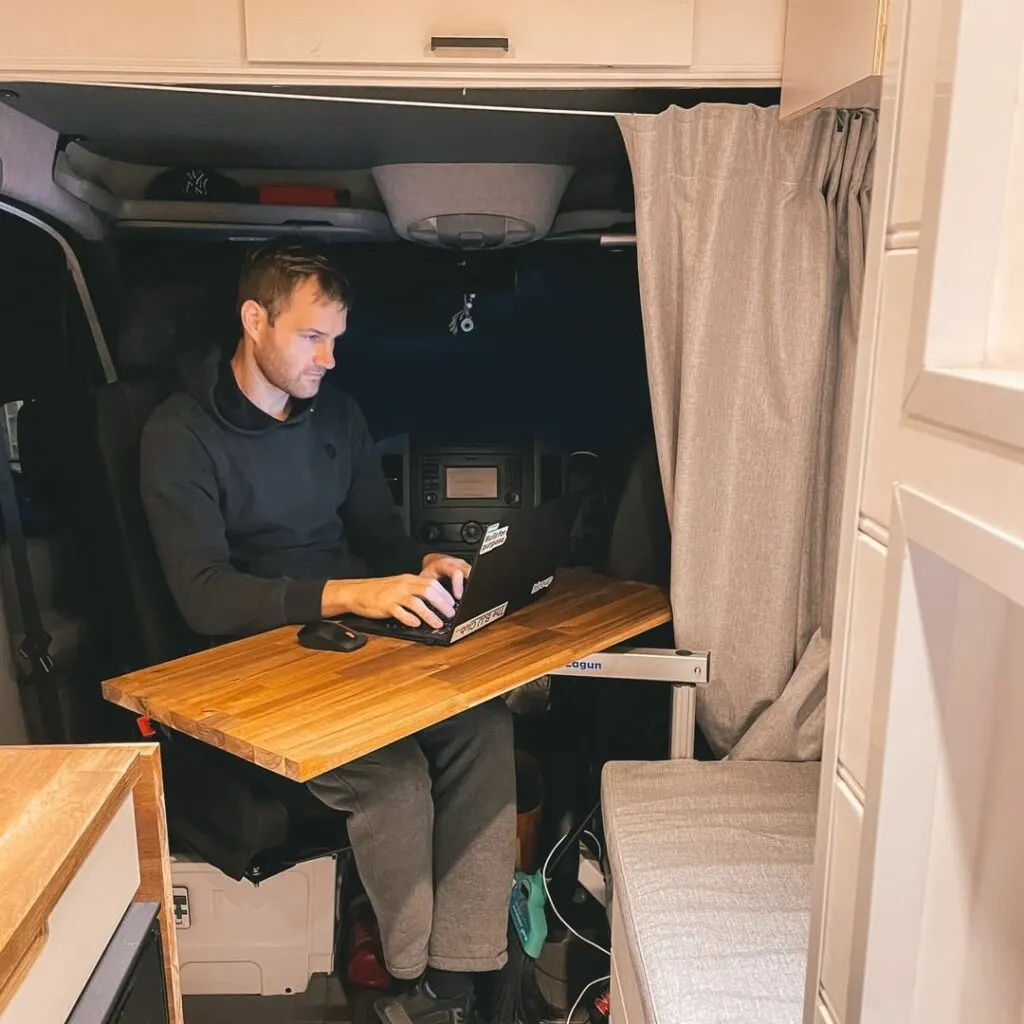 They started a website, and even though it's brand new they've already got some great articles about van life on there. www.travelwithwadeanddani.com
But, as I say, it's brand new, so when they get back to Australia and are living #vanlife full-time, I can't wait to see what they share.
Couple this with their informative and in-depth Instagram account @WadeAndDani you'll find them a wealth of information if you're planning on venturing into camper van life yourself.
Do you love their camper van conversion as much as I do?
Thanks so much to Dani and Wade for sharing their amazing conversion with us!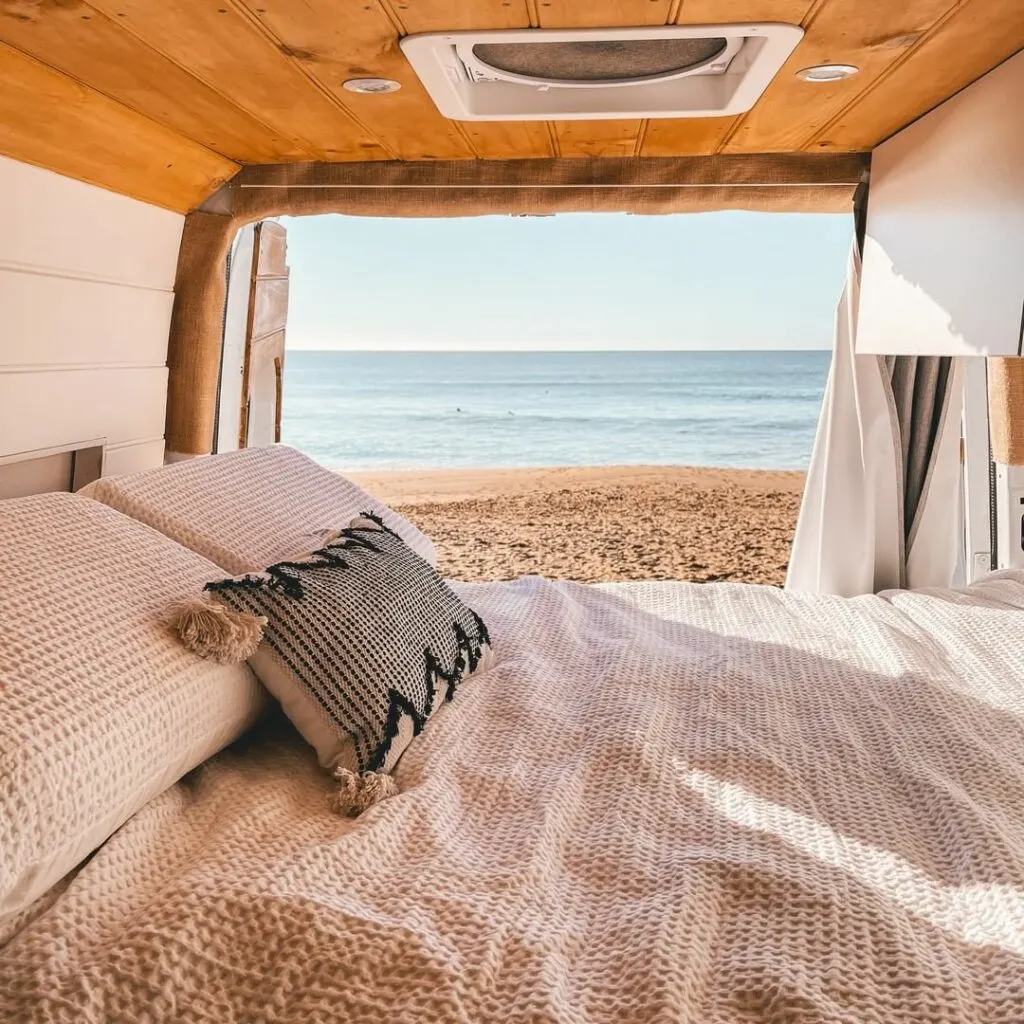 Now… if you're in the dreaming stage of embarking on van life around Australia, we've got some resources to help you: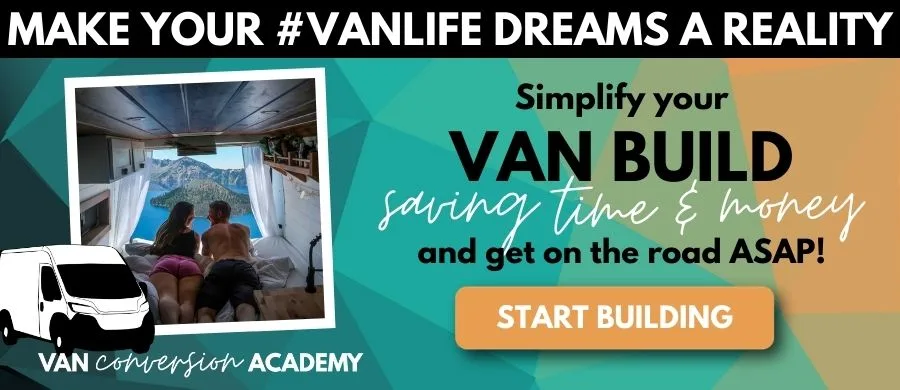 Want to see more van conversions?