Do they still make new VW camper vans?
When you think of campervans do your thoughts go immediately to the iconic image of the VW kombi?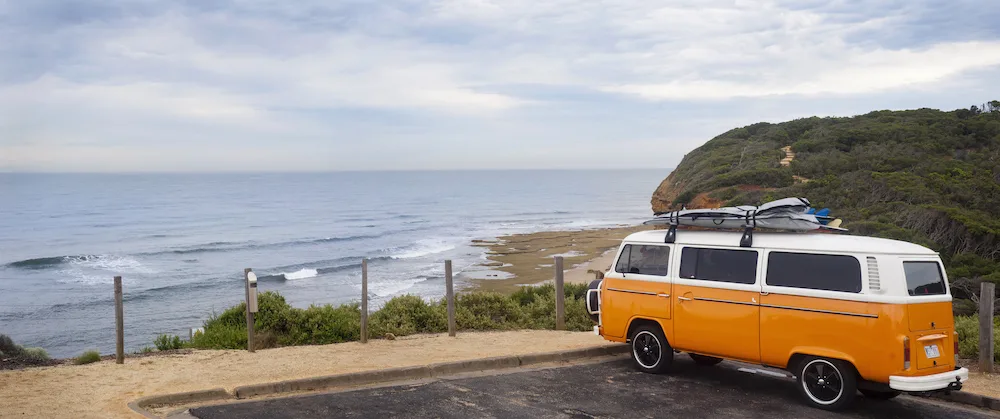 This is the image that pops into my mind: two-tone van, at the beach, with surfboards on the roof.
The VW campervan / bus / kombi / van / Type 2 / Transporter / microbus / Westfalia is synonymous with freedom, friends, road trips and the beach.
But whatever happened to this version of the campervan?
I've seen the odd fully restored vintage VW around the place, but their vintage (and iconic) status puts them out of most peoples price range.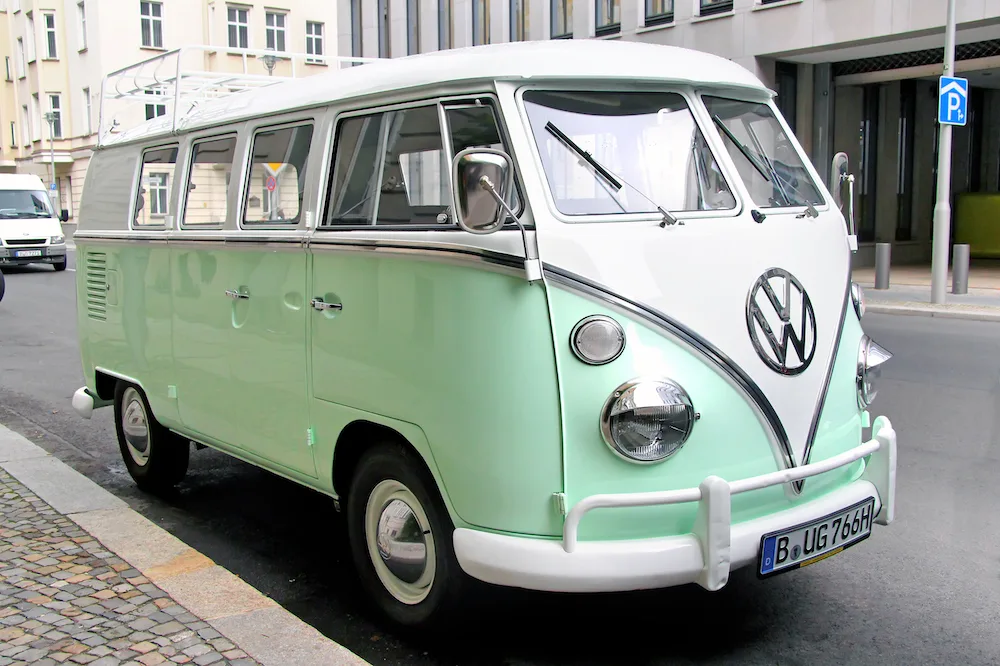 Classic/vintage VW kombi
I started to do some research about the VW campervan history, and there are so many different types and versions, that it all gets very confusing, very quickly!
But the Volkswagen Type 2 was first manufactured in 1950 and there were just two models available, the Kombi and the Commercial.
And since those first versions were built there have been many, many different versions over the years.
Some are official brand names, others are nicknames that have stuck:
VW campervan / bus / kombi / van / Type 2 / Transporter / microbus / Westfalia / Splitty / Bully
But it was the hippie culture in the United States that really cemented the Kombi as the camper of freedom.
With their utilitarian shape and the driver right up the front, a Kombi could carry lots of friends, or lots of camping gear.
Used Kombi's were cheap and plentiful.
Westfalia
The Westfalia Camper was a conversion of subcontracted (by Volkswagen) to Westfalia-Werke. They were sold from the early 1950s to 2003.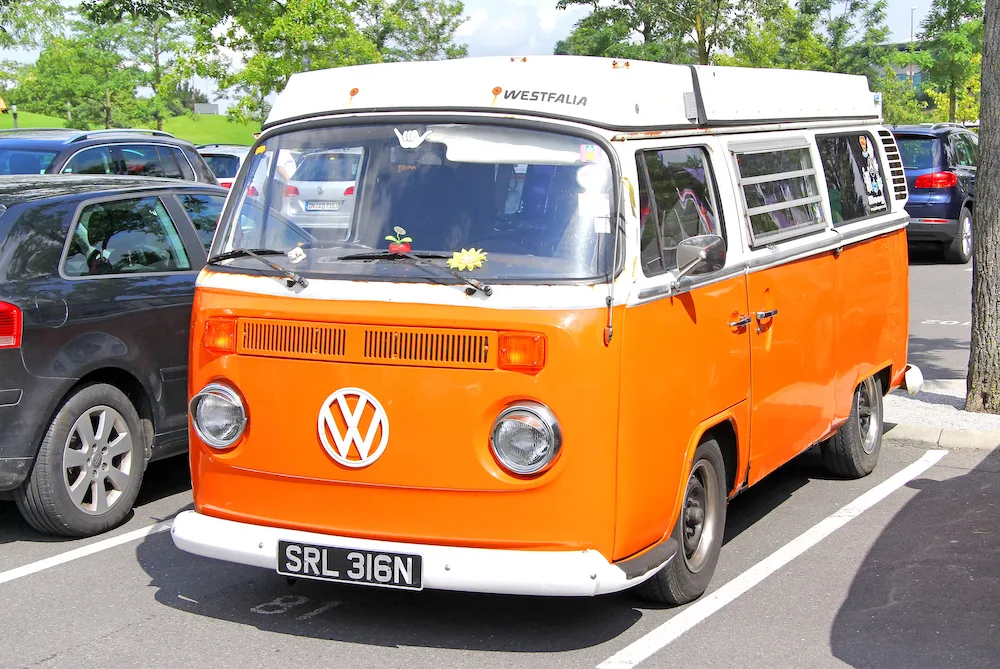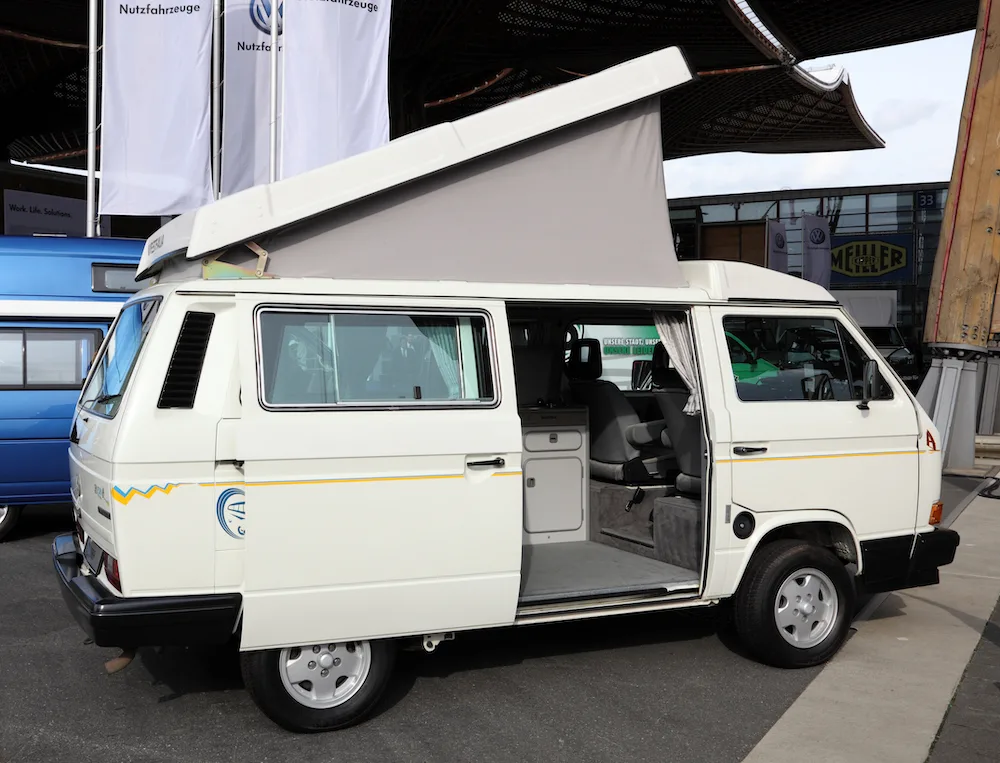 The VW Type 2 were made in various plants around the world, but they ceased production in 2013.
Even though they're no longer producing that iconic shape, there are still VW vans options that make great campervans.
We go into that below.
If the history of VW intrigues you, you may find these articles / sources more helpful than my scant summary above.
https://en.wikipedia.org/wiki/Volkswagen_Type_2
https://www.conceptcarz.com/z30114/volkswagen-transporter.aspx
http://www.australiaforeveryone.com.au/files/motoring-vw-transporter.html
https://www.topspeed.com/cars/volkswagen/1950-volkswagen-type2-t1-ar10503.html
https://www.volkswagen.com.au/en/brand-experience/iconic-models/kombi.html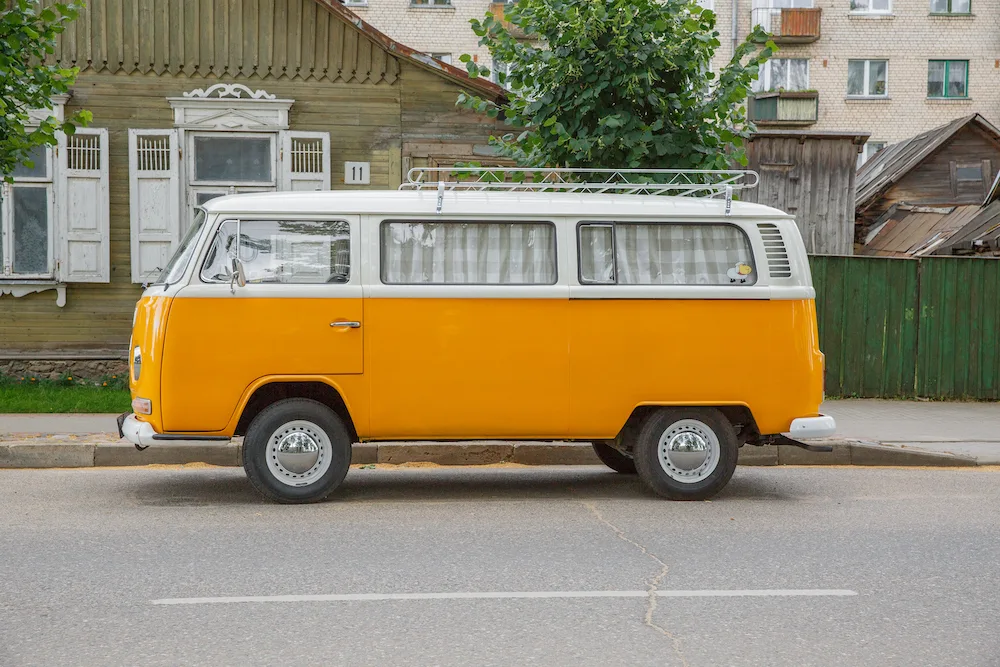 So this begs the question: Do they still make Volkswagen camper vans?
Yes!
VW campervans for sale in Australia
California
This is the only Volkswagen camper model, which basically means it includes a rear bench seat that folds down into a bed, and a pop-up roof that includes another bed in the loft space.
It includes a second battery, side awning and camping chairs and table, but nothing for extended living, like storage or a food prep area .
https://www.volkswagen.com.au/en/models/california.html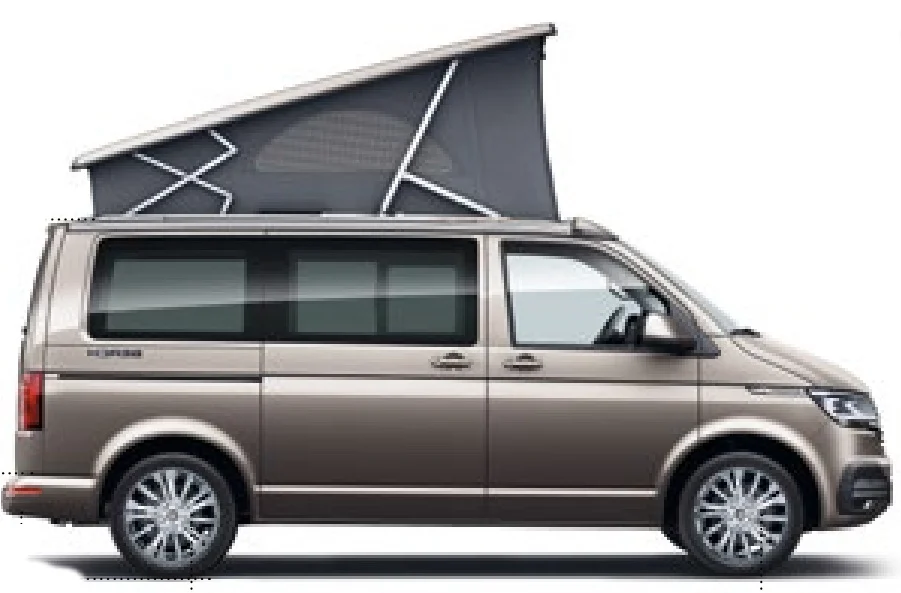 Price: starting at $90,000
Campervans built in Australia on the VW chassis
Both the Transporter and Crafter chassis are used by campervan manufacturers to produce fabulous campervans.
Below are all the Australian campervan manufacturers that I could find online, that build their camper vans on a Volkswagen vehicle.
Campervans Australia
http://campervansau.com.au/kombi-camper/
Campervans Australia (previously Discoverer Campers) have 3 models in their range of Kombi Campers, with different layout variations.
Price: $80,000
Frontline Campervans
https://www.frontlinecamper.com.au/
Frontline have 4 different models of camper. The Adventurer, Vacationer, Freedom and Avalon all have different layouts, but are built on the VW Transporter chassis.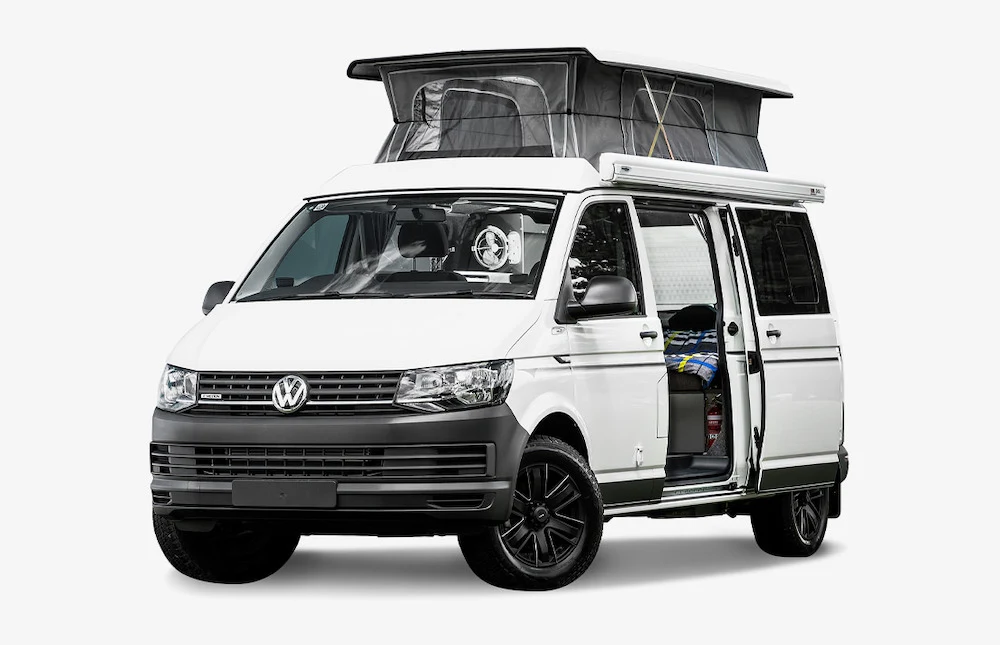 Price: $78,500
Trakka Trakkadu
https://trakka.com.au/models/trakkadu
Built on the VW Transporter chassis, this little camper takes me right back to those same feelings of freedom that the Kombi elicits.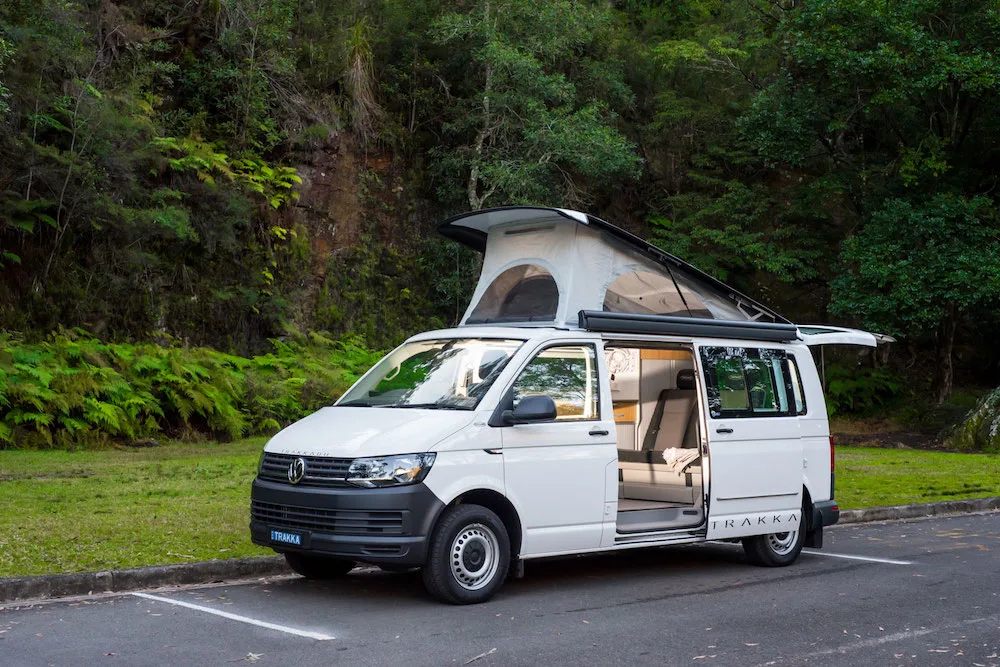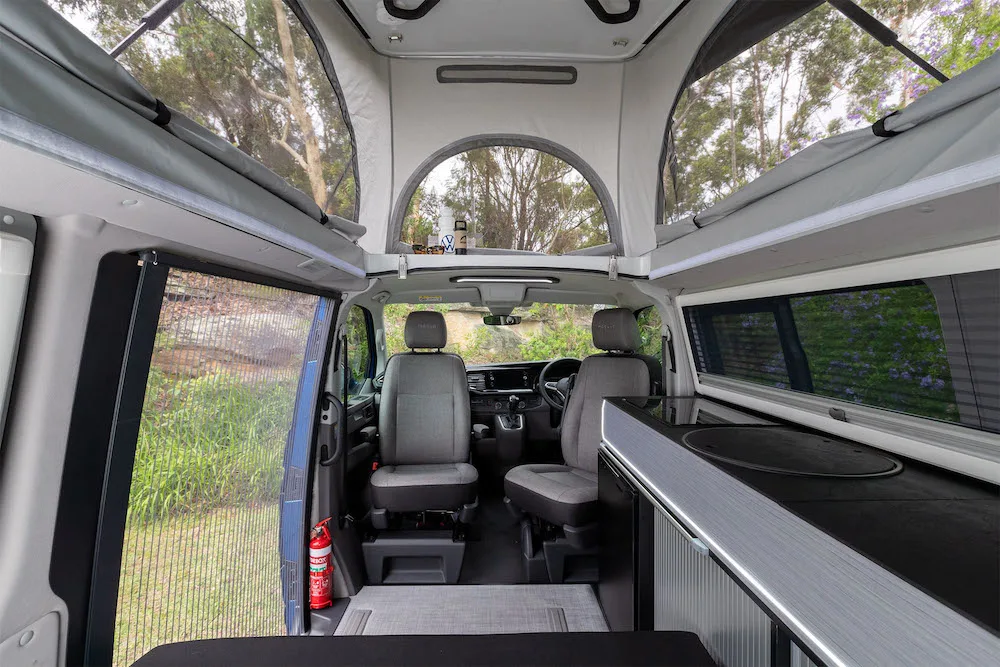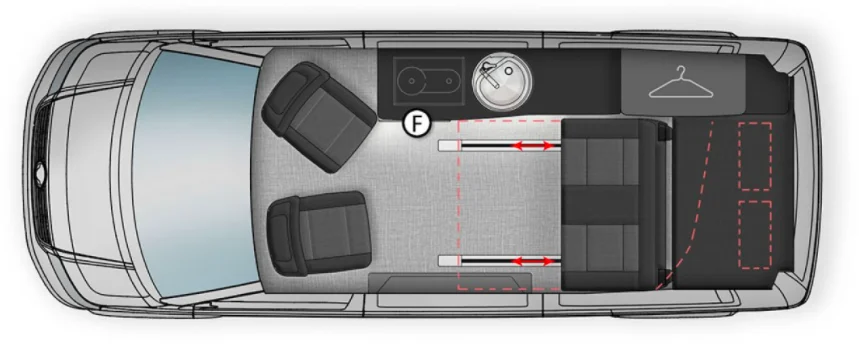 Price: $110,000
BTW – I do love the Trakka range of campervans, and I've professed that love in this post: Trakka campervans – so much to love
Trakka Akuna
https://trakka.com.au/models/akuna
Built on the VW Crafter chassis, the Akuna is everything I could want in a campervan! It has everything for extended living: a comfy bed, well thought out kitchen, toilet and shower and space to relax.
Price: $150,000
Jacana Seeker
https://www.jacanamotorhomes.com.au/copy-of-envy-1
Built on the VW Crafter this little motorhome includes all the necessary features. Including the option of having a lift up bed so you can use the space underneath as a toy hauler garage, storage or more seating.
Price: $139,000
Other VW campervan conversion companies
There are some smaller VW conversion companies that you may wish to check out:
Wanderlust Campers Sunshine Coast QLD
Camper Envy Newcastle NSW
New VW campervans NOT in Australia… yet?
I just have to include this VW camper because it's so dang gorgeous!
But I'm sorry to say, it's not available in Australia. 🙁
There doesn't seem to be any plan to include it in the Australian range, but I'll keep my fingers crossed.
However, it IS available in New Zealand, so importing one over could be a possibility?
Here it is, the Grand California!
VW Grand California
The Grand California takes things up a notch with full time 4MOTION four wheel drive and an onboard bathroom.
Available in two lengths:
Grand California 600
The Grand California 600 (approx. 6m on the medium wheel base) sleeps up to 2 adults and 2 children.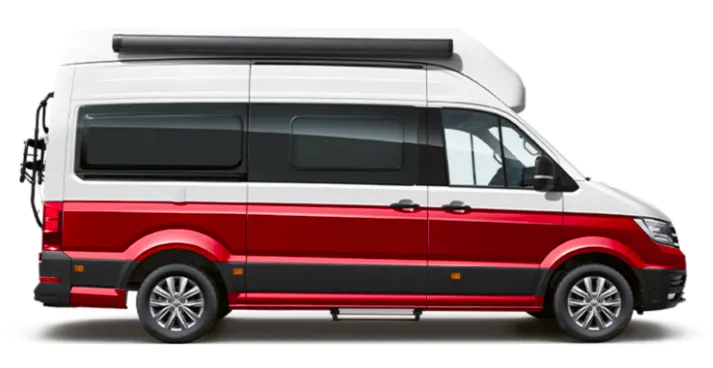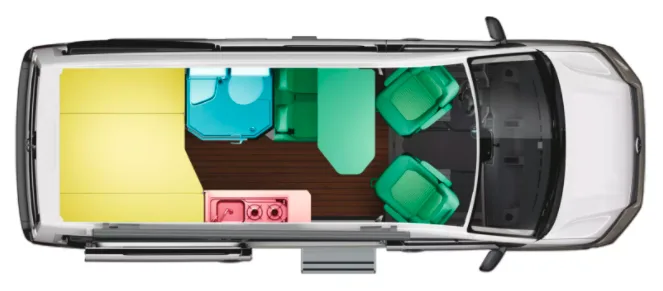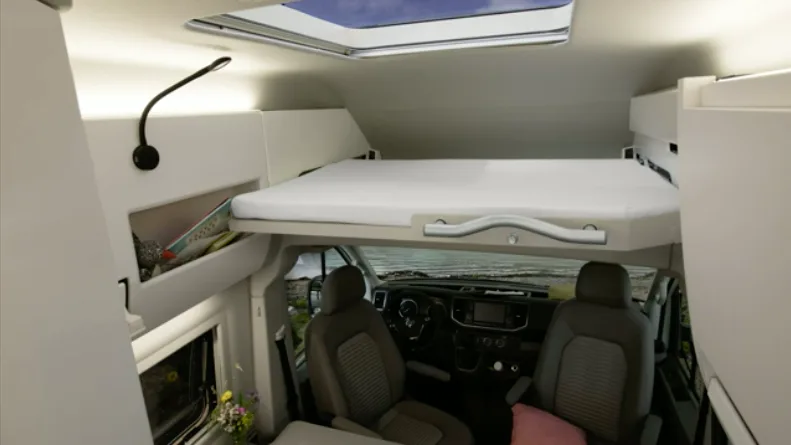 Grand California 680
The Grand California 680 is longer (approx. 6.8m on the long wheel base) but is better set up for a couple travelling.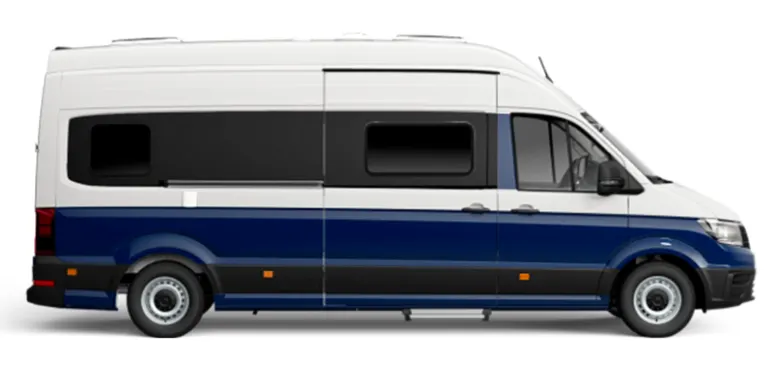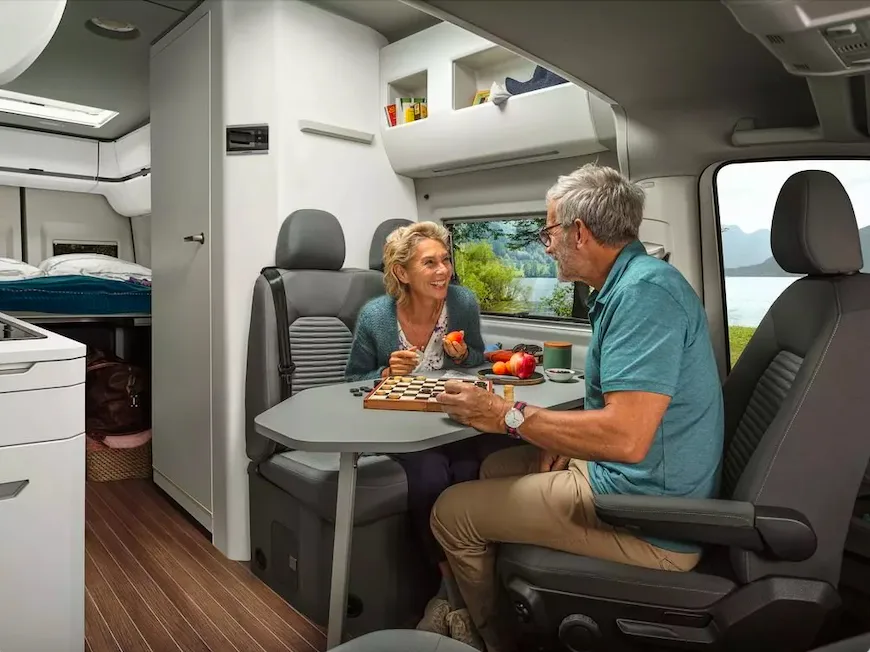 As I said, the Grand California is not (yet) available in Australia, however you can see all the details on the New Zealand VW website.
VW campervan dimensions
Whether you're buying a VW campervan already fitted out, or planning your own VW conversion, this VW camper van dimensions spreadsheet should help you if you need a van that fits specific dimensions.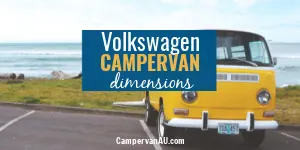 Doing your own VW campervan conversion
If you'd rather do your own campervan conversion, the VW van makes a great choice.
There are a couple of companies I found that specialise in VW components and accessories.
You may find these helpful in finishing your project.
Reimo Australia – Interior components (furniture sets, pop-up roofs, sleeping benches etc) suitable for the VW bus T5 extension or T6 extension short.
VanEssa Mobile Camping Australia – Modular campervan systems for Volkswagen T5 & T6 Multivans & Transporters, Caddy and Caravelle.
Think that you're gonna need want a 4WD campervan? Here are the 4×4 campervans built in Australia.
---
Looking for the perfect campervan?
I've created a spreadsheet with all the vans and campervans that can be bought new in Australia.
It includes the exterior dimensions, interior height, base price, seating and bed layout, bathroom, solar and air conditioning; with links to each one.
Subscribe to our newsletter below and we'll send you the Campervan Comparison Spreadsheet absolutely free! (And yes, you can unsubscribe at any time.)